How to stake usdt to get free ROSE token with coinlist november 2020
Oasis foundation had recently launched the farming of ROSE token by staking USDC and USDT. That means you will stake some USDT and earn interest in the form of ROSE tokens. Here is a step by step guide on how to earn/get Oasis protocol's ROSE token by staking USDT from Coinlist.
ROSE Token Staking for early investors
The ROSE Token Community staking allows the community to stake up to $2000 USDT/USDC tokens. The users will get ROSE tokens at the end of 20 days. You can though re-stake those ROSE tokens to earn more ROSE in interest.
Sale Period: October 29th, 00:00 UTC – December 15, 23:59 UTC
Eligibility: Non-US persons, Non-China and Non-Canadian only
Minimum Purchase limit: $10
Maximum Purchase limit: $2000
Official website: https://oasisprotocol.org/
You can participate in ROSE token staking from here.
What is ROSE token
Oasis is a privacy-enabled, scalable blockchain built for DeFi and a responsible, user-owned data economy. This new Oasis Network's privacy features will create a new type of digital asset called Tokenized Data. This asset will allow users to take control of their data and earn rewards for staking it.
What is Tokenized Data in Oasis Protocol?
Tokenized Data users can earn rewards by staking their data with apps that want to analyze it or control how their most sensitive information is consumed by the services they use. This unlocks a new Responsible Data Economy.
What is ROSE Garden?
The ROSE garden is a way to reward users to make the network safer by tokenizing the data. It has two components:
Rose Farming
Rose Cultivate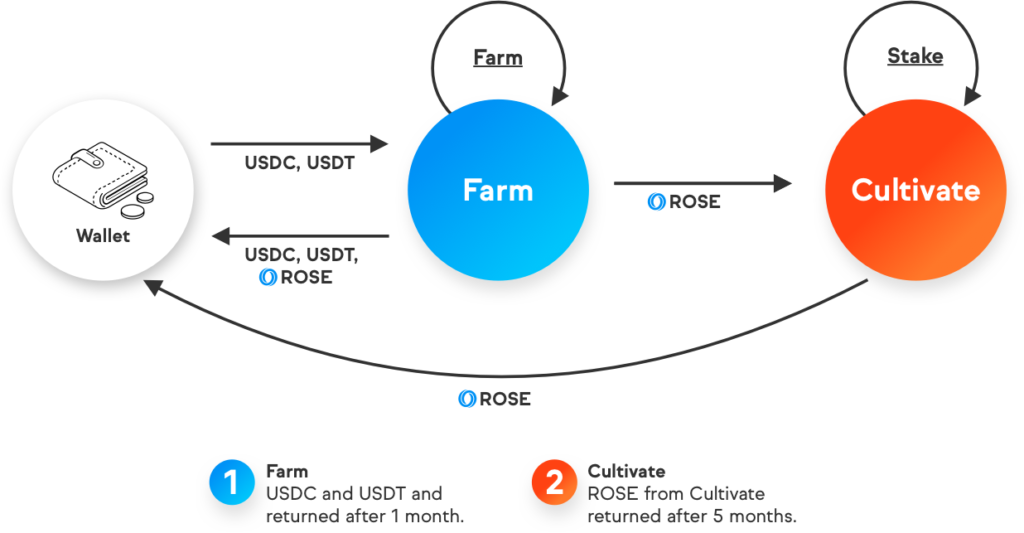 What is ROSE Farm?
ROSE Farm is a way to stake USDT or USDC temporarily to get ROSE tokens in exchange. The ROSE tokens will be credited after the staking period is over and afterward, you will get those ROSE and USDT or USDC tokens back into your wallet. Participant's allocation is proportional to the total contribution of the ROSE Farm pool.
Though if you want to earn 15% more in interests you can invest as an early bird. For that, you have to invest before 4th November 2020 using Coinlist.
What is ROSE Cultivate?
ROSE cultivate is a way to stake ROSE tokens to earn more ROSE tokens. The ROSE tokens will be credit after the staking period is over. Till the period is over your staked ROSE tokens will be locked.
What is the ROSE token?
ROSE is a native token by oasis protocol having capped supply utility and settlement token. Key Features of ROSE tokens:
Oasis ROSE Launch Circulating supply – 1.5B tokens
Total Supply – 10B tokens
Oasis ROSE Annual staking rewards annualized yields to be 12-15% for the first year and 2-10% over the course of 3 years.
Oasis Protocol's ROSE Backers and Supporters
ROSE tokens are supported by the good quality of backers since 2018, including Huobi Global, Binance Labs, Salesforce Ventures, Polychain Capital, Hashed, Foundation capital, and a list of several others.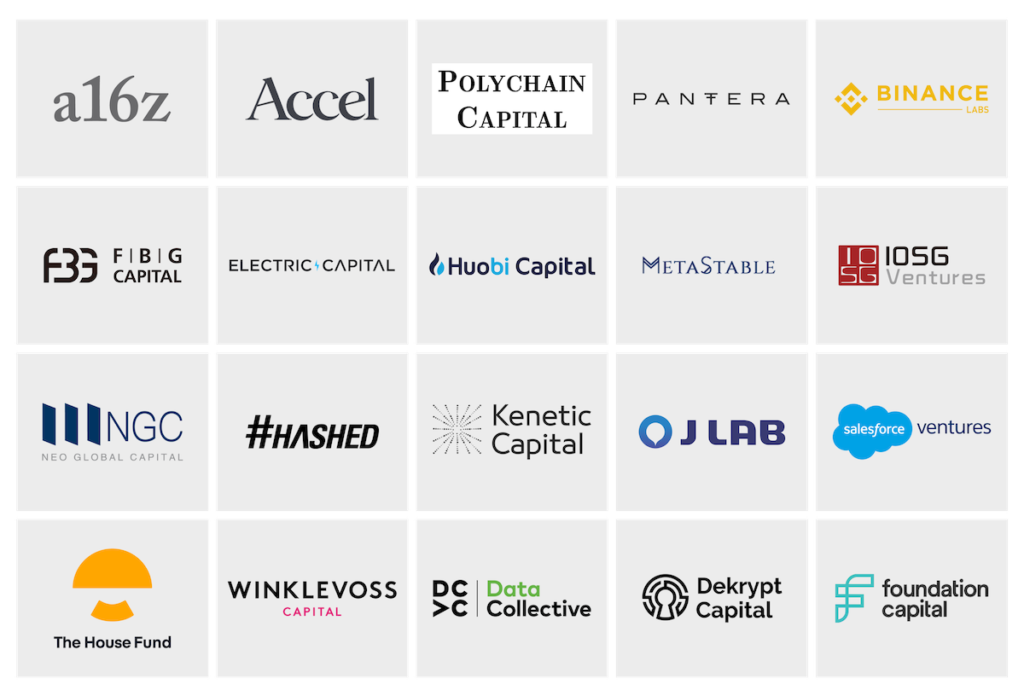 How to invest or buy ROSE tokens
To invest in ROSE tokens you have to stake your stable coins like USDT or USDC to earn ROSE coins. After the successful launch, it will be first get listed on Hotbit Exchange.
As there is no presale of ROSE tokens, you can become an early investor just by staking your USDT/USDC coins using CoinList. So, here is a step-by-step tutorial on how to become an early investor by staking USDC/USDT and earn free ROSE tokens. You can also use ROSE Cultivate to stake your ROSE tokens to earn ROSE tokens.
A step-by-step guide to stake USDT/USDC to get ROSE tokens for free with CoinList
To participate in the ROSE staking program you have to get yourself register on Coinlist. Click this link to register with Coinlist to get $10 worth BTC when you trade $100 worth coins in the first 3 months.
Once registered successfully you can participate in several good quality presales, ICOs, IEOs. Just like dapper labs Flow tokens, NEAR, Solana, CELO, and several others. There will be several other upcoming presales that are gonna be there for better early investment.
Step by Step procedure to get ROSE token from CoinList
Once you create an account with CoinList. After that, you just need to follow the procedure. As you can see there are 5 steps to participate in ROSE coin staking.
Entity – Getting the details about the project. How much you want to purchase and all about coins. Fund your wallet and you can use USDC or USDT to purchase the ROSE tokens.
Residence – You can participate in any sale unless you are from US, China or Canada.
Identity – It needs KYC, so here is identification. Submit your ID proof documents. It can be anything, your driving license, passport, or id proof with your address on it.
Photos – In this step, you have to capture yourself live with the identification proof that you have just submitted.
Security – The risk warning and funding your wallet.
Status – Now, everything is done and it is in progress. Once they lock the funds you will now officially get the ROSE tokens after 20 days including your USDT/USDC staked.
You will get your ROSE tokens in your account once the staking and cultivating period ends after December 18, 2020.