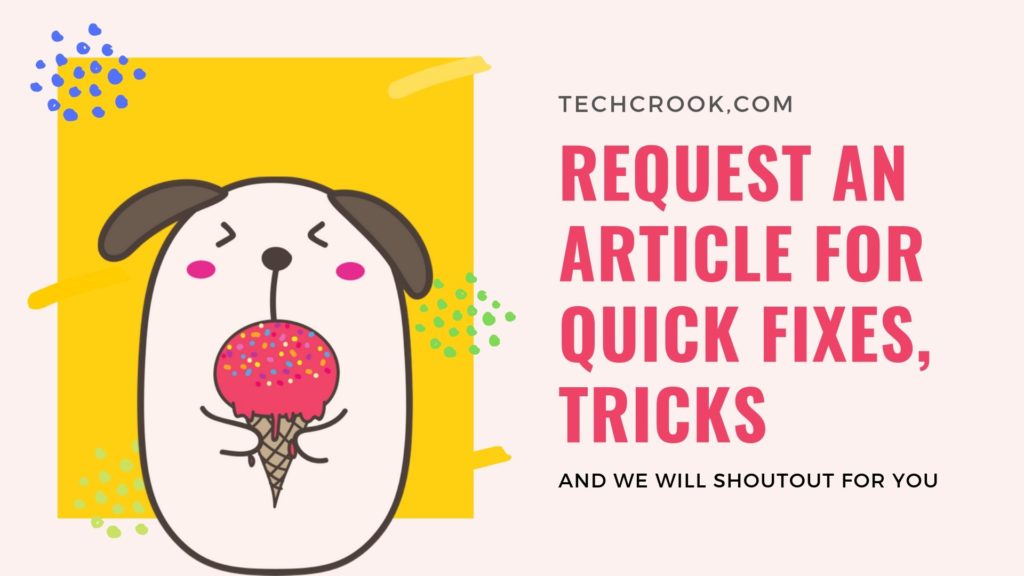 Are you facing some problem with your Windows system that you can't figure out? Or do you want some trick like how to create a virus to hang a computer? Here, you can request an article for the hack, trick or fix? Just fill out the form, fill all the details and we will follow back with you for free.
Do you know any interesting Windows trick or hack? Share with us at we shoutout your social profile.
You can also write an article for Techcrook.com. Submit your stories here and we will publish and give a shoutout on our blog.