Cryptocurrency Futures platform allows users to earn profits with both the price ups and downs of a cryptocurrency like Bitcoin. It is just a prediction market, where you predict the expected price of cryptocurrency and when it reaches there and you earn profits. You have heard the terms going long with Bitcoin or going short with Ripple. This a quite a hot topic sometimes and people are earning with it like crazy.
In this tutorial we will tell you about best Cryptocurrencies Futures platform to use. We have created a list of top best cryptocurrencies futures platforms as per security, ease to use, fees, transparency and profits.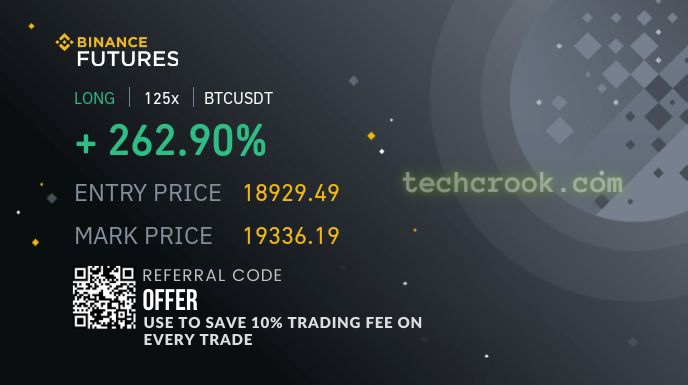 There are several cryptocurrency future platform available all over the world. Find the top best cryptocurrency future platform was not at all easy but after using all of them we can recommend the best to you with this list.
Top Best Cryptocurrency Futures Platforms/Exchanges
I have used all of these cryptocurrency futures platforms mentioned and listed the best ones with my own experience. Considering how easy they are to use, fees charged and transparency provided. All of these cryptocurrency future exchanges are secure and quite popular.
PrimeXBT Turbo – The Easiest and Simplest cryptocurrency futures platform
PrimeXBT – PrimeXBT holds the #1 position in our list of best cryptocurrency futures platform. The PrimeXBT Futures is so easy to use that anyone can use it just by going through it once. PrimeXBT Futures name their futures platform PrimeXBT Turbo. See, a small video below, you will realize what I am saying to you. You can see there are timers 1m, 5m, or 15m. Predict whether the price of the Bitcoin or any cryptocurrency goes up or down after the specified time and if you won you will get 90% of what you bet.
You can bet on Gold, Stock Indices like NASDAQ, SP500, Natural Gas price, Crude Oil. Here is a small article about How PrimeXBT Turbo works. Everything without KYC, no hassles at all. Just register and start trading.
There is an offer running around on PrimeXBT in which if you register with this link you will get 50% BTC back on your first BTC deposit. As well as $200 when you deposit 0.45BTC.
Binance Futures – Most used Cryptocurrency Futures Platform
Binance Futures – Binance Futures is the second one on the list due to its transparency issues. The biggest advantage of Binance Futures is its fees charged. They charge Maker 0.0180% and Taker 0.0360% if they hold more than 0 BNB in their account. It gets reduced as per the amount of BNB that a user holds.
You can further reduce these fees to 10% by using anyone's referral code. Add referral code "offer" and get additional 10% rebates forever.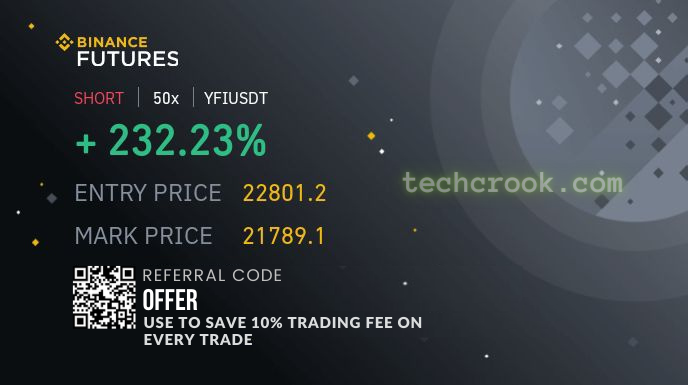 Binance Futures has both the options of USDT Margined trading and coin margined trading and you can take up to 125x leverage.
Huobi Futures – Close Competitor for Best Cryptocurrency Futures platform
Huobi Futures – Huobi is a great competitor and very close in futures trading volumes to that of Binance. What brings it down to the #3 position is the necessity to verify KYC to join Huobi Futures. Though it's a straightforward process, it takes at least 1-3 days to get verified and thus not for impatient users. As per Huobi Futures, there is a 400Bn USDT turnover per day.
Being its user for a while, I have seen they are quite a cool handler. They recently started promoting their platform by providing $170 to its new users who register with a referral link. You can register on Huobi by our referral link to get $170 USDT in point cards. You can use these Point card to pay your trading fees.
Learn how to register on Huobi with a referral link here.
Kucoin Futures – Enjoy Future Brawl
Kucoin Futures – Recent Kucoin hacking news shows how security can get hacked and your money can make movements to itself. Though, the brilliance is nobody loses their funds, as it's backed by insurance. That increased the trust of exchange by +1. We all know anything can be hacked, it's how your exchange saves funds is that everyone wants.
Kucoin Futures is another ease to use Future exchange that let you go Long or Short with cryptocurrencies. They were the first once to promote their futures program with Futures Brawl competition to make futures easy to understand for the people. If you are new to Futures you can start with this Brawl competiton. They are also giving $10 trial bonus to get started with if you register with this referral link.
The above all are the international exchanges that supports all the countries and you can trade from anywhere in the world.
Best Top Cryptocurrency Futures Exchanges in India
As of now, there are not too many reliable options for using Cryptocurrency futures in India. Only a few trusted cryptocurrency exchanges are providing Futures platforms in India.
CoinDCX Futures – CoinDCX is a platform that is backed by Coinbase Ventures. One of the greatest cryptocurrency investment platforms. We have seen how Coinbase Ventures-backed cryptocurrencies reached the moon. Just like Flow, NuCypher, ROSE, and many others.
CoinDCX is a full-fledged Indian cryptocurrency exchange that lets the user buy/sell cryptocurrencies. Provide cryptocurrency staking and again the Futures platform. You can register with this link and get started with CoinDCX Futures. You need to register and get KYC verified to use the platform's all the features.
BuyUCoin Futures – BuyUCoin is an old and average website to buy/sell cryptocurrencies they had recently revamped their website. With a lot of new features, they re-launched their platform. One of them is the Futures platform. As being one of the old guys in this space they are trying to expand as several platforms. It is one of the Indian exchanges with Future trading availability.
Key Takeaway
Futures platform are the next big thing that people are using. As the users earn profits with both, when the market goes up or when it goes down. Though there is always a risk of liquidation means you can easily lose your funds. We all know how more profits come with more risks. As cryptocurrencies are too much volatile, its very difficult to predict the prices with even 80% surety. Its very difficult to secure profits. So, it is advised to DYOR instead of blindly following anyone.