How and Where to buy Mechaverse ICO token sale from Kucoin Spotlight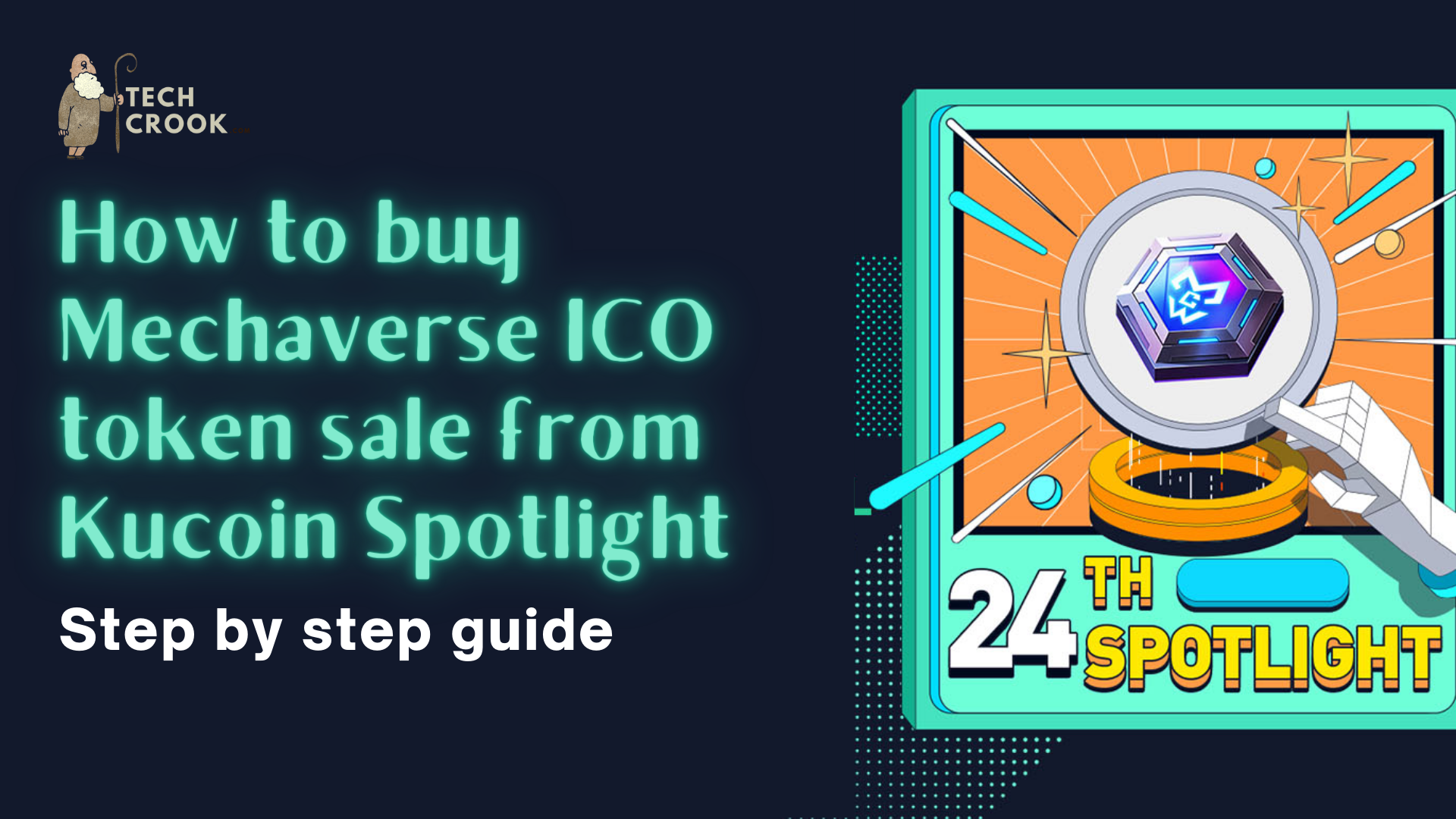 Mechaverse is another game-fi project of Mechaverse Labs. Mechaverse Labs has created several games like Auto Chess, Battle Royale, sandbox, UFO Catcher, etc. Mechaverse is a Meta-Dimensional Strategy Game, with the NFT authorization of various well-known Japanese IPs. The purpose of Mechaverse is: easy to access, user-friendly, highly entertaining, easy to earn, easy to monetize, and always with the ultimate mission of serving players better. In this article, we will provide all the information about Mechaverse ICO and how to buy Mechaverse tokens.
It is very difficult to find potential ICOs nowadays. So, we have created an individual page, where we share potential ICOs, you can check out the upcoming potential ICOs from this page.
What is Mechaverse and MC Token?
Mechaverse is a new GameFi system. Players can earn $MM and $MCW tokens while enjoying the Mechaverse War game. Players who top the ranking will get a large reward. You can organize your heroes to fight the aliens on the route of the invasion. If you can defeat these aliens, you will be rewarded with $MM. You have to choose one mech hero at least, the more heroes you have, the greater the chance of winning, and the hero's rank will also greatly affect the odds of winning.
Mechaverse MC Token Public Sale ICO
The Mechaverse token sale will allow the community to purchase up to $600,000 worth of MC tokens. The user will be able to buy MC tokens from Kucoin Launchpad Spotlight at $0.1 per coin.
Mechaverse token Sale date on Kucoin Launchpad: 2022/09/07 06:30UTC
Eligibility: Users from the following countries will not be able to participate in token sales on the Kucoin Spotlight platform: Albania, Barbados, Bosnia and Herzegovina, Burkina Faso, Central African Republic, Cuba, Democratic People's Repubic of Korea, United States of America, Eritea, Hati, Singapore, Iran, Jamaica, Lybia, Canada, Mali, Myanmar, Nicaragua, Panama, Senegal, Somalia, South sudan, Sudan, Syria, Uganda, Lebanon, Venezuela, Crimea.
MC token total supply: 200,000,000 MC
MC token ICO's available for sale on Kucoin Launchpad: 6,000,000
Minimum Purchase limit: $10
Maximum Purchase limit: $200
Official website: https://www.mechaverse.cc/
MC Token Whitepaper: Whitepaper
You can buy Mechaverse tokens from the Kucoin Spotlight with KCS. Please follow the step-by-step guide on how to buy the MC token mentioned below.
The token sale is only available on Kucoin so don't follow any other source.
Why Mechaverse token ICO sale is a good investment?
As per the team their NFTs are backed by plenty of famous Japanese anime IPs. Each of them has a huge number of fans across Asia, and is highly worthy of collecting. Mechaverse Labs as a Japanese Web3 entertainment platform will launch 4 games soon including Auto Chess game, Battle Royale game, 3D Fighting game and UFO CATCHER. Mechaverse Labs has a offline web3 entertainment stadium for consumers experiencing located in Tokyo TV Tower. The NFTs holders will be able to enjoy our entertainment facilities there, participate in our offline E-Sports Season, and have chance to win the lottery rewards like anime IP original manuscript, meeting up with IP authors in person.
So, this is the one of the best investment as of now, although, due to bad market it can go both ways. It is expected to go 2-3x even in this current market.
Who invested in Mechaverse Token?
Mechaverse tokens completed several rounds of private fundraising with investors like Kucoin, Bitkeep, IFG, P12, and several others. Apart from that, they are expected to raise another $0.6m with this public funding on the Kucoin launchpad.
Please Note – The token sale is now completed. You can buy Mechaverse token $MC from Kucoin. Although, it is coming soon on Hotbit, MEXC, Gate, and Binance exchange.
Conclusion
Mechaverse token sale was done on Kucoin Launchpad and it's now completed and you can buy Mechaverse $MC tokens now from Kucoin exchange. Mechaverse is soon expected to get listed over Hotbit, Mexc, and gate exchanges. The Mechaverse token is already listed and gave 800% return to us. That means even the market is still bad, the good projects are still returning well enough to be in the ICO game.