We have seen a lot of games since gaming revolutionized the world. Earlier we simply used to play the games and have fun but now users spend approximately 115 billion as per Statista and know it is expected that mobile game is also joining the same. Here we will explain what is P2E ie Play to Earn and how play to earn works in crypto. We will also talk about beautiful opportunities to make money with P2E and crypto gaming.
What is P2E in crypto?
P2E is an abbreviation of Play to Earn. So, as the P2E refers itself it's Play to Earn, which means you will earn by simply playing the games. Sure, playing can be both free or charged. Some games like this card game marble.cards, where you create cards with links and play on their arenas and the winner gets some tokens(MEM token) as rewards. Although the majority of the P2E games require you to buy either NFT or tokens to play the game.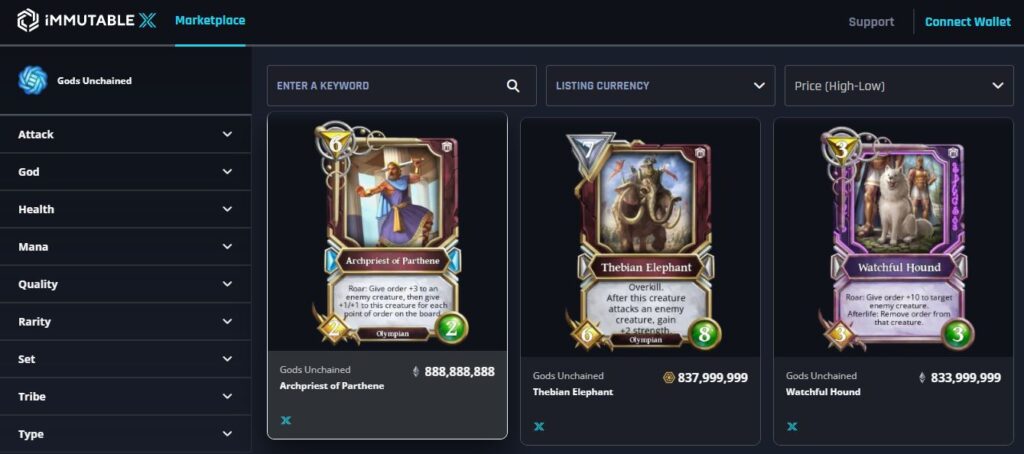 Here is an example of P2E in crypto: Consider the game Gods Unchained, where users can play games with cards. Every card has a character with certain powers, skills in numbers. These cards NFT can be bought from their website with Immutable-X. Now, you can play the game for free with anyone, required you have the cards. Once you won you will earn their native tokens $GODS, which you can sell and cash out from exchanges like Binance, Huobi, Kucoin, etc.
So, Why Decentralisation in Gaming P2E?
In some countries, there are some apps already available for the same genre and some of us are playing them already. Apps like MPL, and several betting platforms, but the majority of those games are crappy ones and centralized. Centralized means more control over the third party than the players. It also means no transparency and a lot of commission to be paid to the app creators. That's where we need decentralization, where everything is onchain and contract-based. So, every time you do stuff you know what you are doing and how much it cost. Also, as it is easily accessible now, there are now 100s of new exciting games coming like Syncity, Bloktopia, even Bored Ape Yacht Club is coming with an exciting game.
Why invest in P2E gaming
Now, after understanding how P2E changing the game with decentralization, we can see there is quite a scope. P2E in crypto is changing the whole game and looking at the current market there are already 1000s of games are in making. Several big game ventures are already investing in gaming just looking at this boom. There is so much potential that RealFevr, Fairspin a legit online gaming website is already moved to decentralized gaming. The marketcap of Sandbox, Axie Infinity, and Decentraland had already surpassed $3 Billion as per Coinmarketcap.
If you are reading this, you are too early. Investing in this new gaming is like investing in Netflix in the early 20s. This is just started so there are 1000s of projects available online. We also know only 100+ projects will survive and be able to get the market they are asking for. So, you have to play safe and buy only transparent projects, with a good-backed team. If you are not able to you can check our ICO page from time to time to check new projects that we trust in.
How to earn money with Play to Earn and Gaming NFTs
People are earning millions just by playing these Play to Earn games and making quite a nice living. So, how people are actually earning money with P2E and gaming NFT? And how can you make money with P2E with maximum margin? We will be discussing this in the upcoming next sections.
P2E games sell their game accessories as an NFT, and as hyped as a game can be the NFT price goes up/down. They sell everything in-game, like land, houses, rooms, buildings, weapons, and characters like players, pets. To play the games, you need these characters, lands. If the game gets popular in the future, more people play with it and hence the NFT demand will increase, thus the price. You can check the games like Syn city, Axie Infinity which are already played by more than millions of people now and thus increased the price of their NFTs. The returns are huge like 500%- 50000%.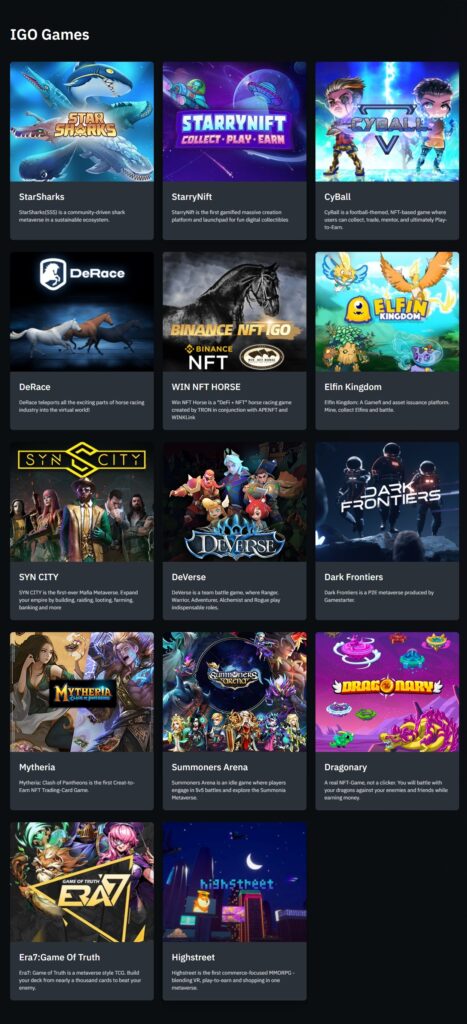 How to make millions with P2E games in crypto
Now, looking at the returns, you must be thinking about buying an NFT getting into that space. But how to make millions with it. To make millions you need to be onboard in the game's early stages. I mean before the game launch they mint some NFTs at a very low price to people, for marketing, and for adoption. They call it mystery boxes and IGO (Initial Game Offering). Here are some prime exchanges where high-quality IGOs are happening. Here is the list of exchanges where you can buy high-quality IGO and Mystery boxes –
Binance – Register, Complete KYC and get 10% trading fee bonus
Bybit – Register and get $20, No KYC needed
Kucoin – Register here and win up to 500 USDT in bonuses for new users!
Once the game goes online, these NFTs are going to boom, although, that totally depends upon the hype and popularity of the game. People spend a lot of money buying the in-game currency to buy skins, clothes, characters. We have seen Axie Infinity characters are now selling at $117 floor price.
Conclusion
Considering P2E just started, we as early investors can earn big with it. Consider this if a gaming platform like supercell adapts the P2E model. Now, when you play Clash of clans, you have to buy the archers as an NFT and on every successful win, get some $COC tokens. Now, there is two advantage you can buy new NFTs with these COC tokens or sell it online on exchanges like Binance, Huobi, Hotbit, OKX and withdraw it to your bank account. Now, you are not just having fun but you are earning as well. This is a big thing and always remember we are targeting a $115 Billion market. It will definitely kill the centralized games.