Space.ID Airdrop Season 2 and How to Claim $ID token airdrop step by step guide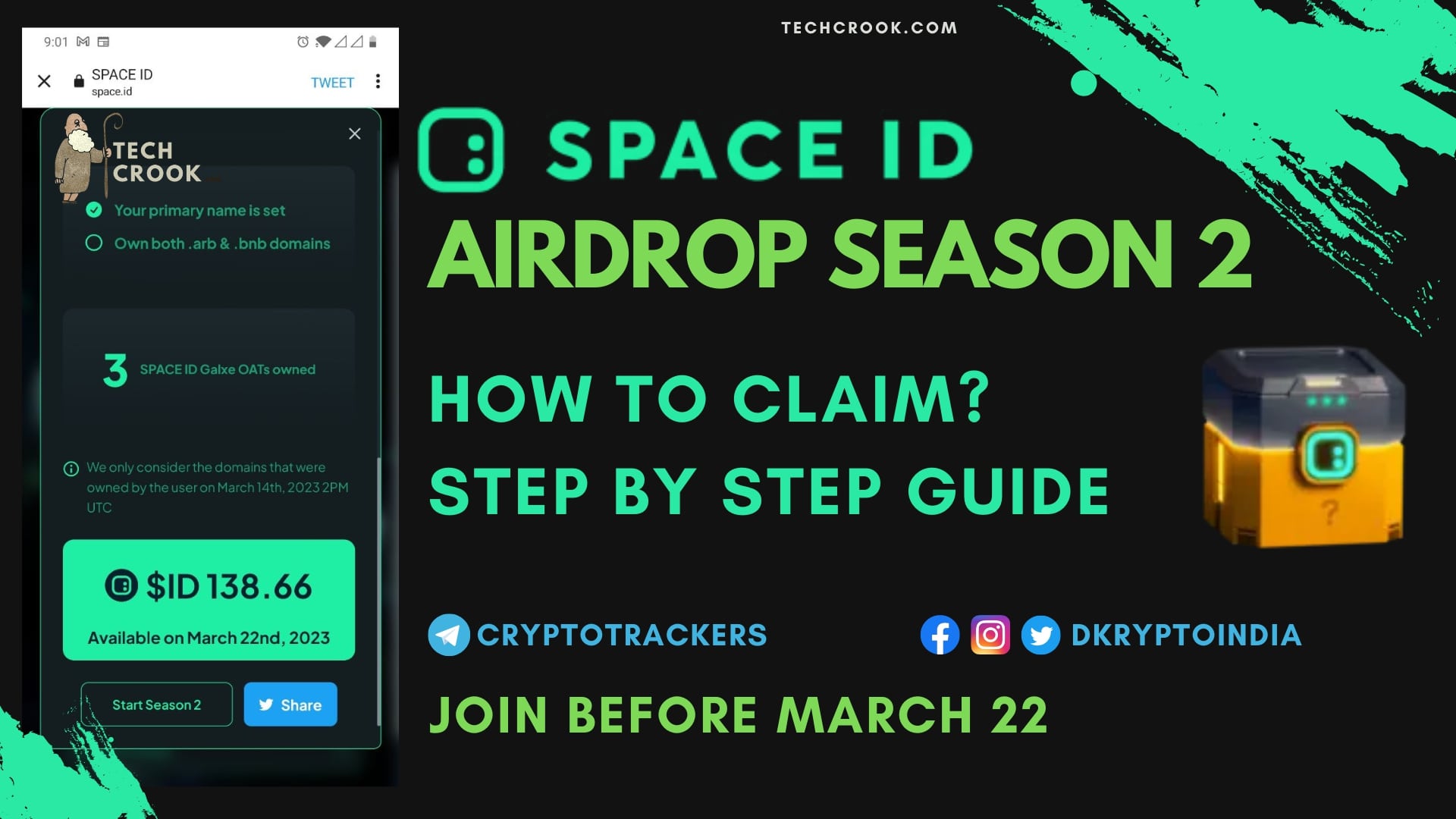 Space.ID Airdrop Voyage Season 2 is live now. Learn how to claim the space.id airdrop by completing some tasks. Each Voyage Box NFT gives you a different number of points which you later claim as $ID tokens.
Steps to Follow to claim space.id airdrop voyage season 2 –
I. Login to the airdrop page -> https://space.id/voyage/season-2
II. Connect your Metamask wallet.
III. Invite your friends, every friend login and buy the .bnb, .arb, or .eth domain[it costs $5] you will get an NFT called Voyage box.
IV. The NFTs can later be opened and you will get points which you can claim as $ID token airdrops.
Accumulate your points to increase your ranking and boost your rewards! Space ID Voyage Box will be revealed on March 23rd, 2023. You will receive a space.id Voyage Box whenever a new user you invite claims their own.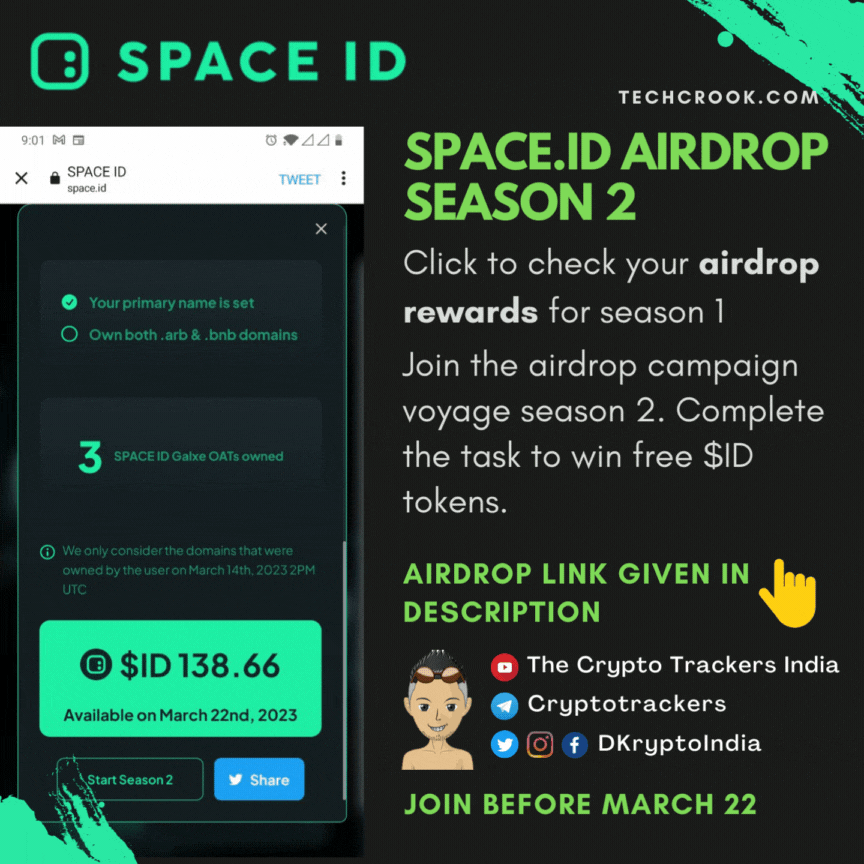 Check the Space.id/voyage website, login with your metamask wallet, and check your $ID token airdrops for season 1. This Season 1 airdrop is for those who have used space.id somewhere before March 14 and bought any .bnb, .eth, or .arb domain name. Or joined their AMA or completed some tasks in Galxe, and held some specific NFTs. Check your airdrops here.
Join our airdrops page for more such airdrops in the early stages.
Conclusion
Space.id airdrop voyage season 1 has already been completed and users already received their $ID token rewards. But instead of FOMO, you can join their Voyage Season 2 Airdrop as mentioned above, and earn free space.id airdrops.