Best Koinex Alternative Cryptocurrency exchange in India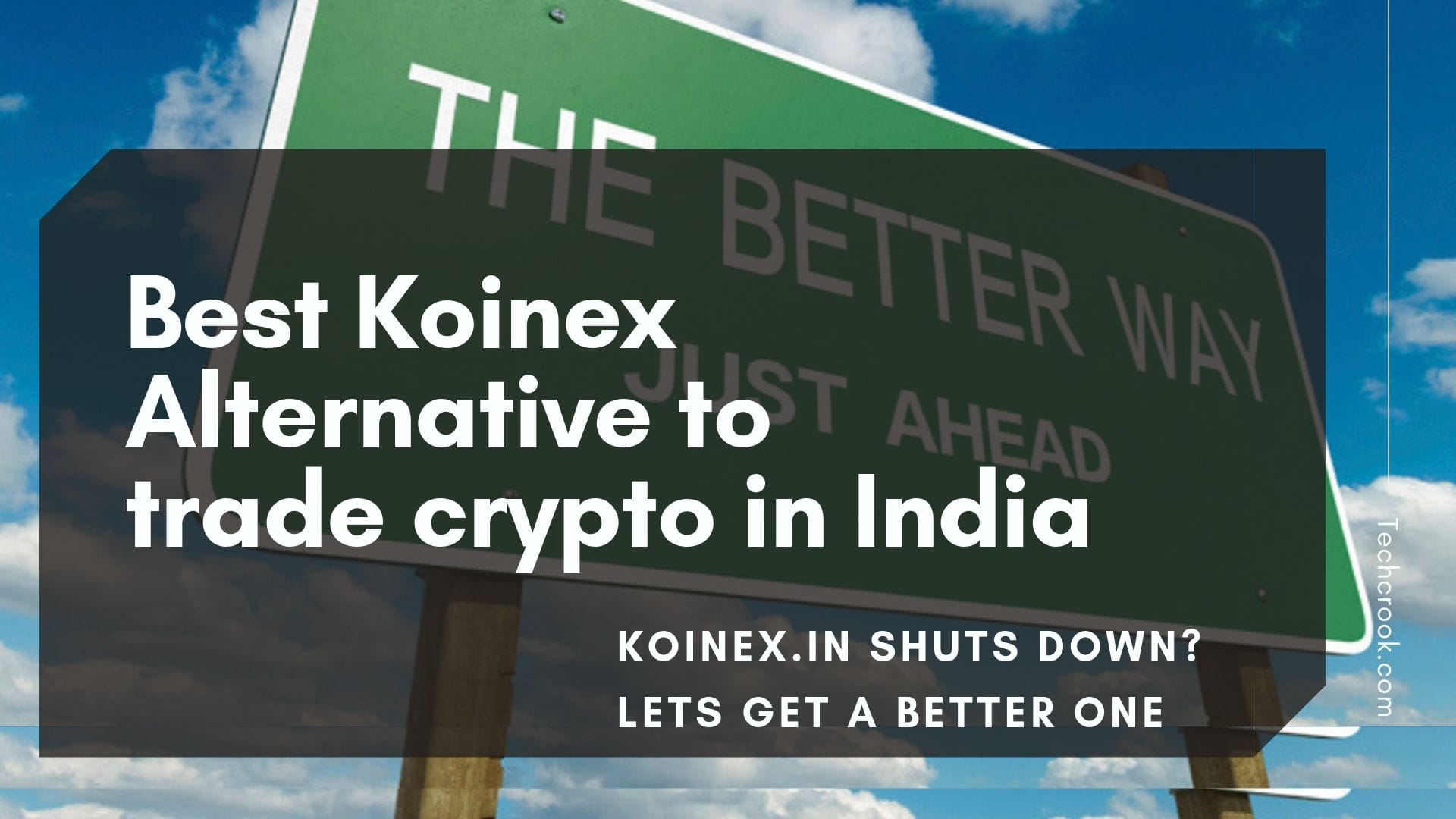 In this article, will talk about best Koinex alternative cryptocurrency exchange in India with which you can withdraw money to your bank account. Indian cryptocurrency exchange Koinex announced shutdown to their trading services. Though they are not clear about cryptocurrency wallet shutdown.
Recently, on 27 June 2019, Koinex declared that they are not able to keep up with the market and will shut down all the trading services. From their official Twitter handle, they clearly announced their retirement. According to it, they have provided a 15 day window to all users to withdraw all their funds or it will get lost later.
As a user, we have now lost another cryptocurrency exchange after Zebpay due to the RBI announcement that is declared in 2018. In which the RBI declared the cryptocurrencies like Bitcoin, Litecoin and all others as not a legal asset and asked Financial Institutions like banks to stay away from them.
Now as we don't have Koinex. We have another very secure, reliable and ease to use exchange WazirX.
WazirX – Its an Indian cryptocurrency exchange that has listed around 30+ cryptocurrency which you can directly buy with INR. Payment methods include PayTM, IMPS/NEFT are accepted. This exchange also uses P2P (Peer to Peer) method to trade cryptocurrencies.
Learn more about P2P from this Hackernoon article.
Bitbns – You can also use Bitbns for trading.
How to Register and use WazirX – Best Koinex Alternative cryptocurrency exchange in India
Step I – Sign up to WazirX from here.
Step II – Fill KYC details. KYC is Know Your Customer form and fill out your Bank Details.
Check out the below video step by step guide in Hindi on how to register and verify KYC on WazirX.
It will take 1 – 3 day to get verified. Once verified you are ready to buy, sell or trade any of the listed cryptocurrencies with ease.
Here is a video guide in Hindi, showing how to sell cryptocurrency using WazirX and withdraw money to your bank account.
This exchange is the best you can get after Koinex. Even at the time of Koinex, I started using this exchange and very satisfied with their exchange and support they provided.