Have you sent your BUSD to the Metamask wallet and it's not showing in Metamask. The BUSD withdrawal successful but is not showing in Metamask. Here is a step-by-step solution to fix BUSD that is not showing in the Metamask wallet by adding BUSD in Metamask wallet. Every token has a specific contract address, which defines that specific cryptocurrency. You just have to use that and add your token in Metamask to see your deposited cryptocurrency like BUSD.
You can buy BUSD from Binance exchange or if you want to buy with INR you can use WazirX, Bitbns.
Interested in new ICOs? Bookmark our this page and get updated with potential upcoming ICOs.
How to add BUSD in Metamask
Every token has a contract address by which they get their notation and their existence. Just like that, you have to add every token with their contract address in Metamask. Metamask then lists that token and shows it to you. If you already had deposited the tokens like in this case BUSD you will see your tokens. First, if the token isn't there in Metamask that means it's hidden. Use the guide to add a token in Metamask Binance smart chain wallet.
Here is a step-by-step guide to Add BUSD in Metamask Binance Chain Wallet
Step I – Open your Metamask wallet. Change the network to Binance Smart Chain.
Step II – Click on Add Token and then add 0xe9e7cea3dedca5984780bafc599bd69add087d56 as contract address. Now, everything else in the form will get automatically get filled. The token symbol will get automatically picked if it's the popular one like BUSD.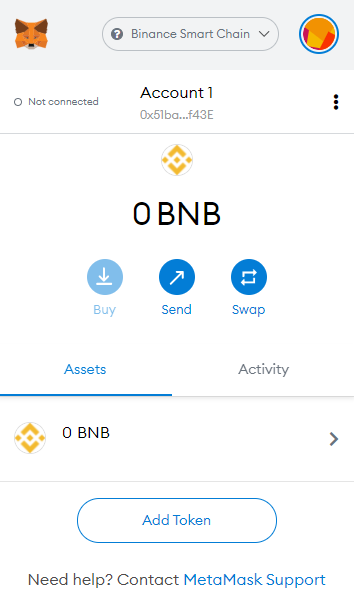 Step III – Now click on the Next and it will automatically get updated. After that, your BUSD token will be visible to your Metmask wallets.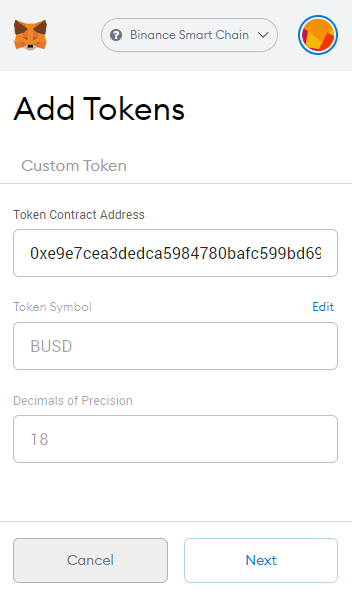 Key Takeaway
You can add as many tokens in Metamask binance smart chain wallet just by using those token's contract addresses. Use the above step-by-step guide to add BUSD in Metamask wallet or any other token. Search the token name at https://bscscan.com/ and then copy the contract address from there. Use this contract address in the Metamask wallet to make that token visible to you.