How and Where to buy Vega token from CoinList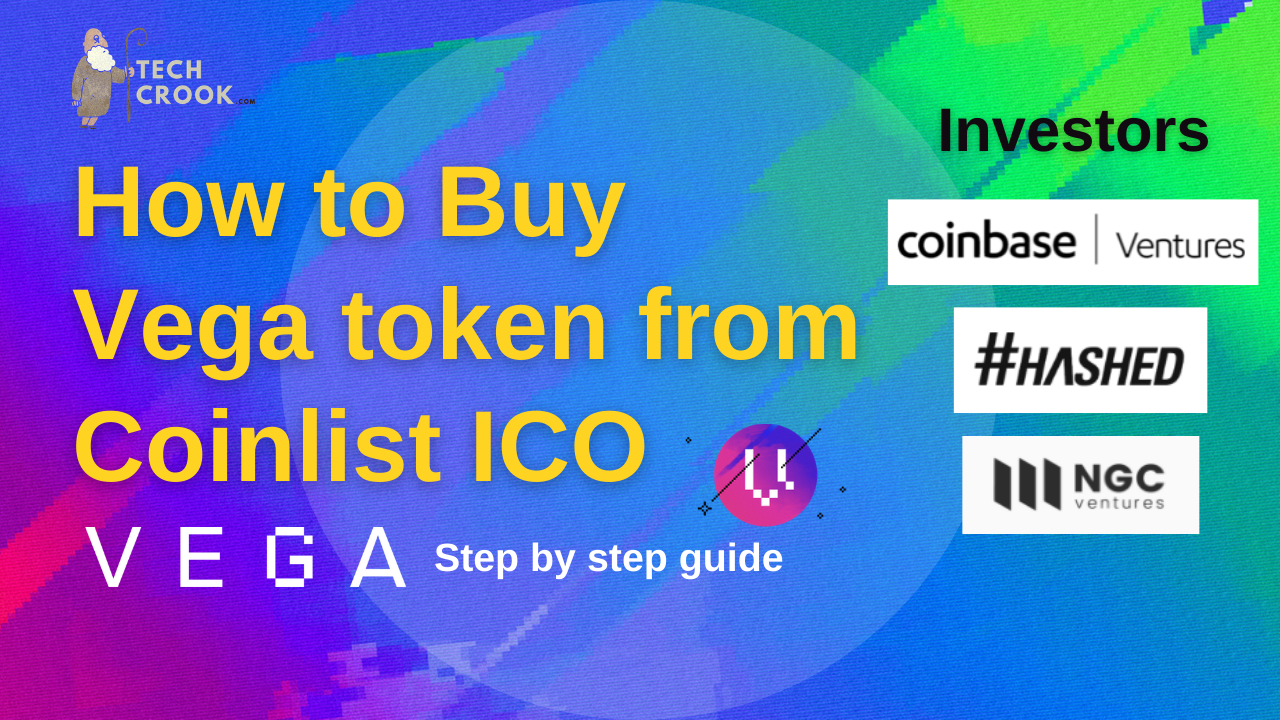 Vega Token (VEGA) is created on the proof-of-stake blockchain. With the Vega platform, we can trade derivatives on this decentralized network with comparable experience to centralized exchanges. Vega's mission is to create software that gives everyone fair access to high-quality derivatives markets Here is a step-by-step guide on how to buy Vega tokens from CoinList.
Vega token sale is now completed and you can now buy Vega token from Coinlist Pro after mainnet launch in August 2021. It is also expected to get listed over MXC, Kucoin, and Hotbit Exchange.
There are hundreds of ICOs that come on a daily basis, but only a handful has the potential to grow. We list some of the high-returning potential ICOs here.
What is VEGA token?
Vega token is a cryptocurrency used by Vega exchange. Vega is a decentralized exchange where users can trade derivatives. It is open finance where everyone can trade and create markets. Vega allows decentralized products that work for real-world use cases and enable mass adoption of Defi.
Role of Vega token in Vega exchange
The VEGA token is a standard ERC20 token and is used to secure and govern the Vega network. Upon Mainnet launch, VEGA tokens will have the following utility:
THE ABILITY TO APPROVE NEW MARKETS – Just like Bounce finance, you can hold some tokens to create or modify new markets.
GOVERNANCE OVER THE NETWORK – As it is a decentralized exchange every new decision is governed by the people with the use of these tokens.
STAKING VALIDATORS – Network fees are distributed to validators, token holders, and liquidity providers.

VEGA Token Community Sale Details
The Vega token Presale/ICO sale allows the community to purchase up to $10,000 worth of Vega tokens. The user will get VEGA tokens at a pre-launch price of $5-$15 per token depending upon the sale option you participate in. There is no limit to the users who can buy the Vega token.
Sale Period: 06/02/2021 at 00:00 UTC – 06/03/2020 at 00:00 UTC
Eligibility: Non-US, Non-Canada, Non-Chinese persons only
Minimum Purchase limit: $100
Maximum Purchase limit: $10,000
Official website: https://vega.xyz/
The Vega token sale is available in three options. Here is how you can buy Vega tokens from Coinlist –
Vega token sale Option 1 Details: Starts on June 02, 2021, 00:00 UTC
Minimum investment – $100 Maximum investment – $1000
At the price of $5 per Vega, with a lock period of 12 months and after that 12-month linear release
Vega token sale Option 2 Details: Starts on June 02, 2021, 00:00 UTC
Minimum investment – $100 Maximum investment – $2500
At the price of $10 per Vega, with a lock period of 6 months and after that 6-month linear release
Vega token sale Option 3 Details: Starts on June 03, 2021, 00:00 UTC
Minimum investment – $100 Maximum investment – $10,000
At the price of $15 per Vega, with a lock period of 3 months and after that instant release.
You can participate in VEGA token community sales from here.

Looking at how limited its token supply is it is expected to give very high returns. Just like other Coinbase Ventures portfolio projects it is also going to give high returns as we mentioned in this article.
Who invested in Vega exchange VEGA tokens?
In October 2019, Vega raised $5.5M in a seed round with Pantera Capital, with additional backing from KR1, Ripple's Xpring, Rockaway, Eden Block, and others. Later they got funded from our #1 investors in Defi platforms, like Coinbase Ventures, Arrington Capital, and Cumberland DRW in November 2020. We already told you about why we think Coinbase Ventures projects go far beyond the moon.
Here is full list of Vega token backers and supporters: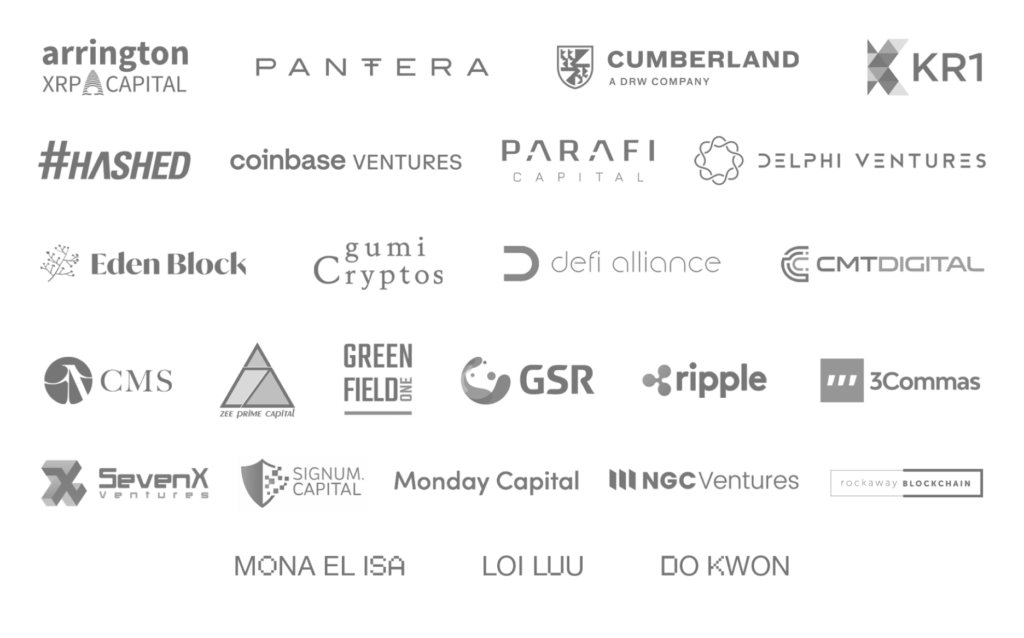 Why invest in Vega Token?
You must be thinking about why invest in Vega token. How much return is expected from Vega token ICO sale? The point is you have to choose a strong project, which is managed by a strong community and backers. Looking at the backers that Vega has it is recommended to go with it. VEGA has a fixed supply of 64,999,723 tokens, such a limited supply is just one of the other reasons to get interested in this token sale.
It is expected to go at least 3-10x just after the launch of its platform. Looking at its supply it's around 10x less than ICP tokens, which took over the market as soon as it gets listed.
How to buy Vega Tokens from CoinList?
Click this link to register yourself to CoinList for buying Vega Tokens. On clicking the link you will see the screen something like below: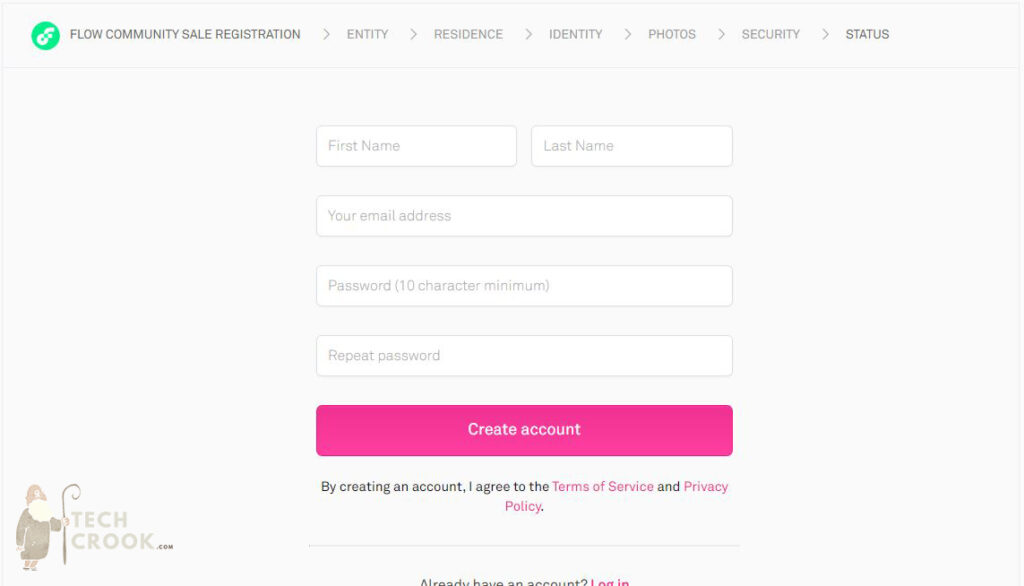 Step by Step procedure to buy Vega token from CoinList
Once you create an account with CoinList. After that, you just need to follow the procedure. As you can see there are 5 steps to participate in community sale.
First you need to register for the sale options. As mentioned earlier there are three sale options available. Each has a different token price and distribution mechanism. So, choose any of them carefully and they get yourself registered to buy Vega token.
Entity – Getting the details about the project. How much you want to purchase and all about coins. Fund your wallet and you can use BTC, ETH, USDC, or USDT to purchase the Vega tokens.
Residence – You can participate in any sale unless you are from US, China, Canada and from these countries.
Identity – It needs KYC, so here is identification. Submit your ID proof documents. It can be anything, your driving license, passport, or id proof with your address and date of birth on it.
Photos – In this step, you have to capture yourself live with the identification proof that you have just submitted.
Security – The risk warning and funding your wallet.
Status – Now, everything is done and it is in progress. Once they deduct the funds you will now officially get the Vega token with respect to the price you choose from.
You will get your Vega tokens in your account, once the sale period ends. Depending upon the sale option chosen by you, the tokens will be transferred to your Coinlist wallet.
Key Takeaway
Vega exchange is a very old project, the concept started in 2019. Got their investment from more than 30+ companies including some of the major ones like Coinbase Ventures, Hashed, etc. It's a completely Defi project and it's already in testnet. The mainnet is coming in August and hence we can see huge growth in demand. Even though it's a high-returning project, it's recommended to do your own research before investing your money. We believe in the project just like we believe in other ICOs and recommended our users.