Harvest Finance is staking and yielding platform that let users earn FARM tokens by providing liquidity of coins like ETH, WETH, USDT, FARM. In this guide we will give you a step-by-step guide on how to stake FARM tokens in harvest finance. The farming is highly volatile and there are high risks involved. We will discuss about that shortly.
What is Harvest Finance?
Harvest finance automatically farms the highest yield available from the newest DeFi protocols like Curve, UNI, Sushi, etc. Then it optimizes the yields that are received using the latest farming techniques. By this way, you can earn the tokens from these high yield platform + FARM token. That's why, its #2 in yield farming on Coinmarketcap just after Curve finance.
How to stake FARM to get FARM on Harvest Finance?
You can use Harvest Finance using MetaMask or WalletConnect Ethereum wallets. Harvest currently supports only these two wallets for now. I will recommend you to use MetaMask as it is more trusted than any others. Here is a guide on how to create a MetaMask wallet. Once the wallet is set up now you have to purchase FARM tokens so that you can stake.
How to buy Harvest FARM tokens?
There are two ways you can buy FARM tokens.
First is with Hotbit exchange, register over Hotbit, and purchase FARM with USDT/USD.
The second is with Uniswap. For that, you first need to fund your Metamask wallet with Ethereum tokens. So, get your Ethereum tokens and transfer it to Metamask wallet. I will recommend you to use Binance for purchasing Ethereum as Withdrawal fees are relatively lower at Binance than other platforms.
Once your Metamask has funds now visit uniswap.exchange and connect your Metamask wallet. Choose FARM and swap it with the Ethereum tokens you just deposited or click this link to jump to the FARM/ETH swap page.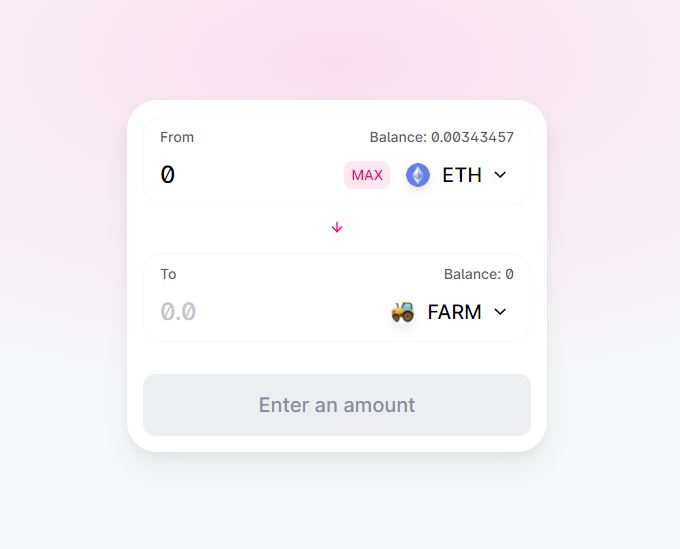 Now, once the swap is successfully done, you have FARM in your wallet that you can use to stake on Harvest Finance.
How to Register with Harvest Farm?
To get yourself register with Harvest Finance you have to link your Ethereum wallet like Metamask or WalletConnect to its platform. Go to Harvest.finance and click Connect Wallet.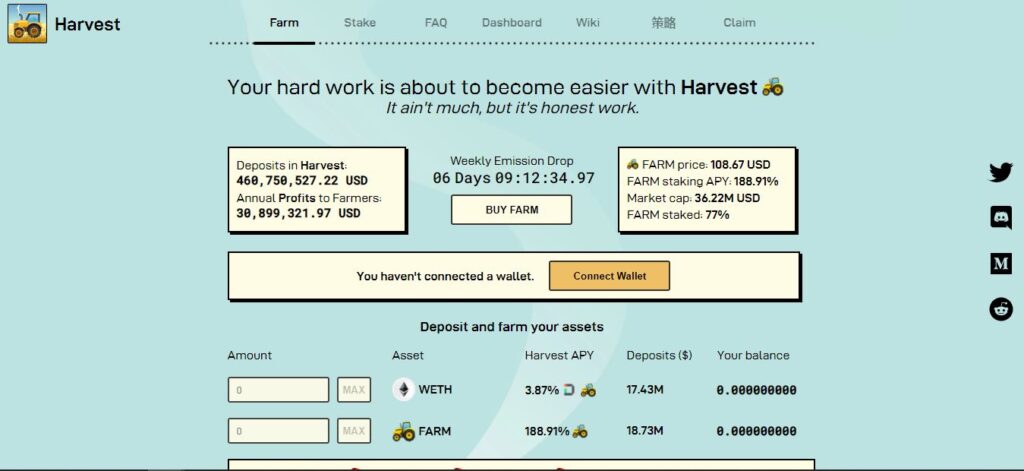 Once clicked it will show all the wallet options it has. Currently, it supports two wallets Metamask and WalletConnect (You can use any Ethereum wallet with WalletConnect).
How to stake FARM tokens in Harvest Finance to earn FARM tokens?
Now, as we have now some FARM tokens in your Metamask wallet that you just bought either from Hotbit or Uniswap as mentioned above. And we also connected our wallet to the Harvest finance platform. Now, the steps are quite simple.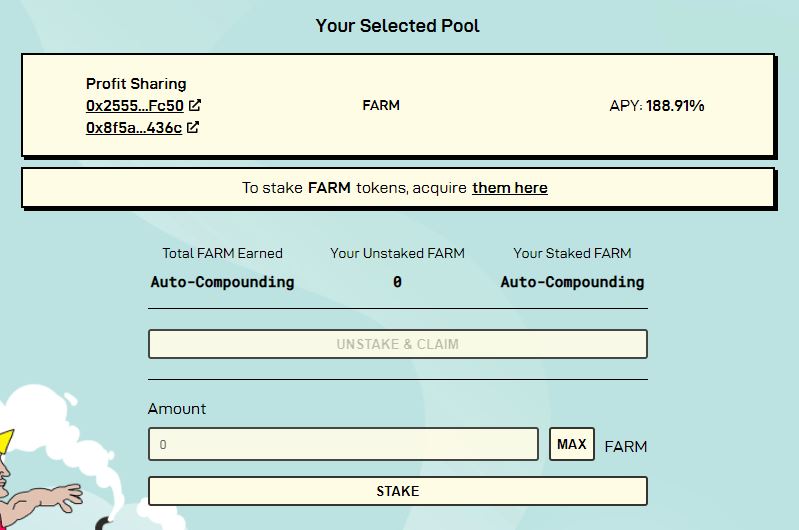 Choose Stake from the top menu and select Stake FARM. There will a small form at the bottom which says Amount and there is a MAX button on the right side. Now, choose how much FARM token you want to stake, choose MAX if you want to stake it all. Once clicked the STAKE button it will verify that whether you have that much FARM in your account. Once verified, the FARM tokens will be moved to Harvest Finance.
Now, you will earn auto-compounding interest forever. This is good for those who believe in Harvest Finance project and believe that it will very profitable. If you are thinking about holding the FARM token for a long then I will recommend you to stake it here as it will reduce your losses even though it goes down.
Conclusion
Staking FARM tokens is quite a task though if you are thinking about holding FARM tokens for long then it's a perfect way. As you will be earning a good amount of FARM yourself. Though there is always a risk involved, also there is no impermanent loss. The good thing is, Harvest Finance is new and acquired the Coinmarketcap #3 position, so it is great to start your farming portfolio.