How to Withdraw TrustWallet (TWT) token from Binance to other exchange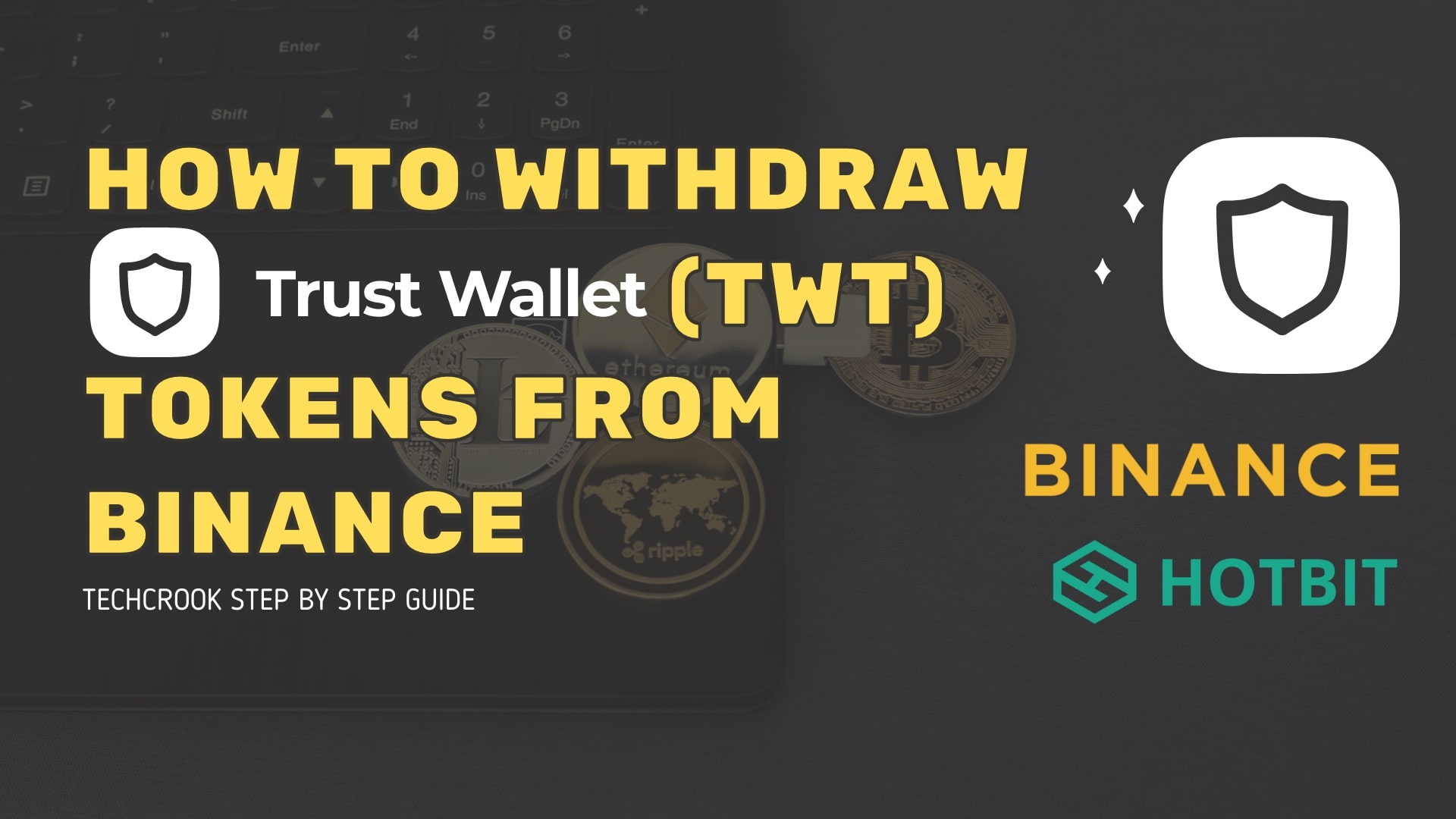 Binance recently airdropped TWT tokens to its users who had recently done the trading on Binance platform. Though, withdrawal of these tokens is necessary as Binance is not listing TWT right now. You can withdraw these tokens to TrustWallet only, but not to the Hotbit or any other exchange. In this article, we will tell you how you can withdraw trustwallet token TWT from Binance to other exchange.
TrustWallet Token (TWT)
TrustWallet (TWT) token is created on Binance smart chain and is the official token of TrustWallet. Binance recently airdropped 100 TWT to each account that has traded recently. Binance is one of the world's biggest cryptocurrency exchange that let you buy/sell 300+ cryptocurrencies. Here is a guide on how to use Binance and all its features.
How to Withdraw TrustWallet Token from Binance
First thing first, Binance asks their users to claim the TWT airdrop and withdraw it to a wallet before 5th Jan 2021 or it will be lost forever. As they are not listing the TWT coins right now on their platform. However, if you are thinking about withdrawing it to an exchange like HOTBIT it won't happen. Withdrawing TWT from Binance will show the error "The withdrawal address format is wrong. Please check the withdrawal address length and character content and try again". Something just like the below screenshot.
This is because the wallet address that you put is not Binance Smart Chain BEP20 (BSC) address but a BEP2 (BNB) address. To withdraw your tokens you need a BSC address. You can get it only at TrustWallet app that supports BSC address.
To fix this error "The withdrawal address format is wrong. Please check the withdrawal address length and character content and try again" for TWT withdrawing you need to first download the TrustWallet App on your phone and then create a new wallet. Now click over Binance Smart Chain and click receive to get the wallet address. Now, use that wallet address for the TWT withdrawal address and you will get it over the TrustWallet app.
Note – The BSC wallet address will start with 0x while the BEP2 starts with bnb.
How to sell TWT token – Binance
As of now, Binance has cleared that they are not going to list TWT tokens on their platform now. Though to sell your TWT token you need to withdraw it to another platform to sell. You can sell it over TrustWallet or can first send it to TrustWallet and then transfer it to an exchange like Hotbit and sell.
Conclusion
You can withdraw your TWT tokens from Binance only on a BSC supported address and not directly to exchanges. Though, once you withdraw your token you can swap it to some other with TrustWallet itself, and then withdraw it to any exchange you want. If you want to buy TrustWallet (TWT) tokens you can buy them from Hotbit Exchange without any KYC.