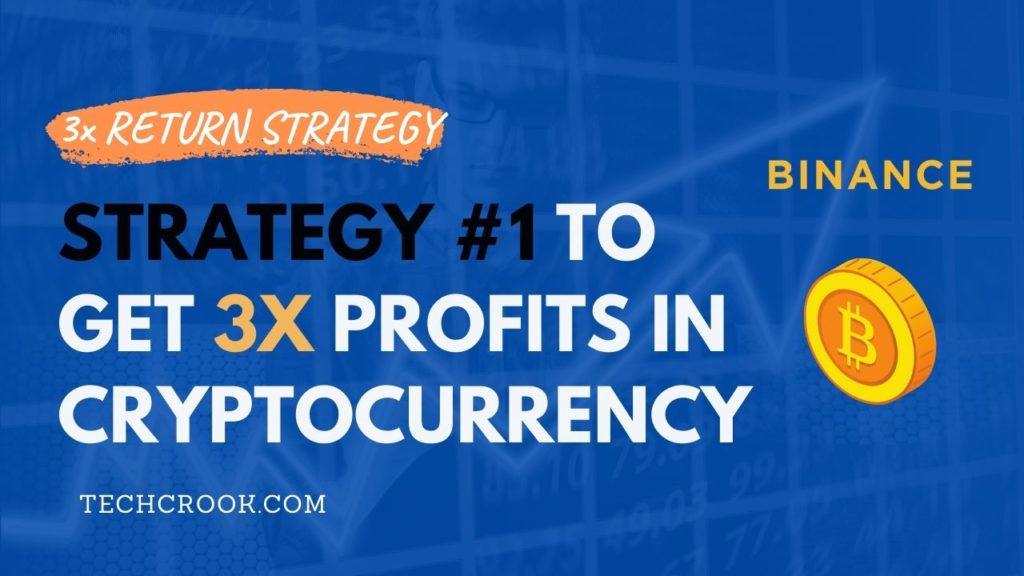 I started investing in cryptocurrencies in early 2018, as soon as it grooms the profits gets smaller and investments got bigger. As of 2020, the markets are more complex and anything can happen, anytime. Maybe Binance, delist a coin and it goes to – 80% in a fraction of minute. Or maybe Binance, Coinbase like biggie exchanges lists an underdog like VI Coin and it spiked to 3x. So, I used the strategy mentioned below and get 3x return in cryptocurrencies in a month.
Markets are more complex than they used to be. Every coin now looks promising and worth investing, but in the end, we can't decide. So, recently I started working with a different strategy and till now it is giving me 3x profit. I am pursuing it for now, but don't know when it will stop working. So, read carefully and comment for any queries and ad-hock.
What is a cryptocurrency trading strategy?
Cryptocurrency trading strategy is a way to minimize the risk of failure and getting as much profit by investing in it. Learn how to invest in cryptocurrencies using Binance, and with WazirX.
As we know of now, the big cryptocurrency exchanges like Binance, Coinbase, Huobi, Kraken are taking all the limelight. While the cryptocurrency exchanges like Kucoin, Bitbns are also there and constantly adding new coins for their users.
Strategy #1 to get 3x return in cryptocurrencies
So, the strategy is, investing in new cryptocurrencies through these exchanges like Kucoin, Bitbns. These are those coins who don't get any limelight till now but they are working on getting listed on bigger exchanges.
As there are a lot of coins like that, so what we can also do is create another filter for investing in any cryptocurrency. Like investing in cryptocurrencies which are at least a year old and listed on less than 5 exchanges. Another filter is looking at their social media presence, are they often active on social media, things they talk about. Are they talking about their project development, or just giveaways, AMAs, token burns?
Another important filter that I use is, total supply vs circulating supply. If circulating supply is less than half of total supply, we will not invest. We definitely invest if the circulating supply is in less than 10m and with coin price less than $0.5 and project is not more than 1 year old.
With the above strategy using it in July 2020, I have 3x my investment. Invested in VI, AVA, SXP on Kucoin, and SOUL on Bitbns.
There are risks too:
Every strategy has risk factor too, we can reduce the risk but we can't get away from it. The risk with this strategy is we are not spending a lot of time in researching the coin. We are looking at the supplies and crypto exchange availability and its supplies. We are investing on it trusting our guts on the strategy above only.
Don't invest big, we invested $100 to test it out and as soon as it gets doubled we withdrew our investment. I also invested in some coins that got delisted later by Kucoin. I really said bye to my $20 for two coins. This is the problem we want to talk about. Sometimes shit happens, due to lack of research but that's the risk we have to take. At the end of July, I got $310 with AMPL, VI, AVA, NWC.
Found this article interesting or helpful? Comment and Share it with your friends. I am very active on Quora and Medium. You can also follow me there for more articles.
You can also request for an article here on cryptocurrencies.