This is a very common issue with Microsoft Windows. This issue comes when you update your Windows or after installing new Windows to your system. After this tutorial, you will be able to fix Windows 10 brightness not working issue in six simple steps. Just like how to fix 100% disk usage in Windows.
The following fix is very quick and easy to understand.
Follow these step by step guide to fix brightness issue in Microsoft Windows 8/10
Step I – Right click on Windows logo and click on Device Manager.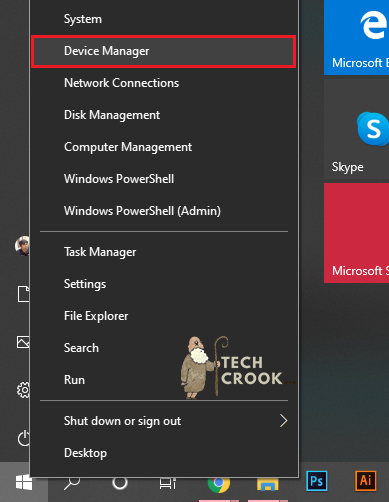 Step II – Now find the display adapter and click to expand it.
Step III – Now right click on your graphic card and click "Update Driver Software" to update your display driver software.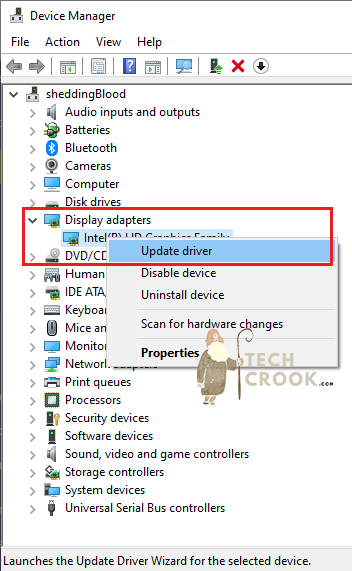 Step IV – Click on "Browse my computer for driver sofware".
Step V – Select "Let me pick from a list of device drivers on my computer".
Step VI – Now choose"Intel HD Graphics" or compatible graphics like NVDA, AMD, etc. and click Next.
In any case, if your PC is not showing your graphic card then you have to search on google for it. For example, type "<YOUR LAPTOP NAME> Intel HD graphics driver" on google and download to install it to your system. Once installed, restart your system once and everything is then good to go and your issue is fixed. You can also find Intel drivers from here.
That's it, if you had followed the above steps, your issue is already fixed by now. If not, comment and one of our community member will reply as soon as possible.
Still having issues, watch this step-by-step tutorial video for the same for more crisp understanding –
Found this article interesting or helpful? Comment and Share it with your friends. Don't forget to bookmark this page, as we share interesting tricks bi-weekly.
Do you know something interesting? Submit your story here. Want to know something else? Ask for an article here.