How and Where to buy XEND finance tokens (XF) in ICO/presale from Balancer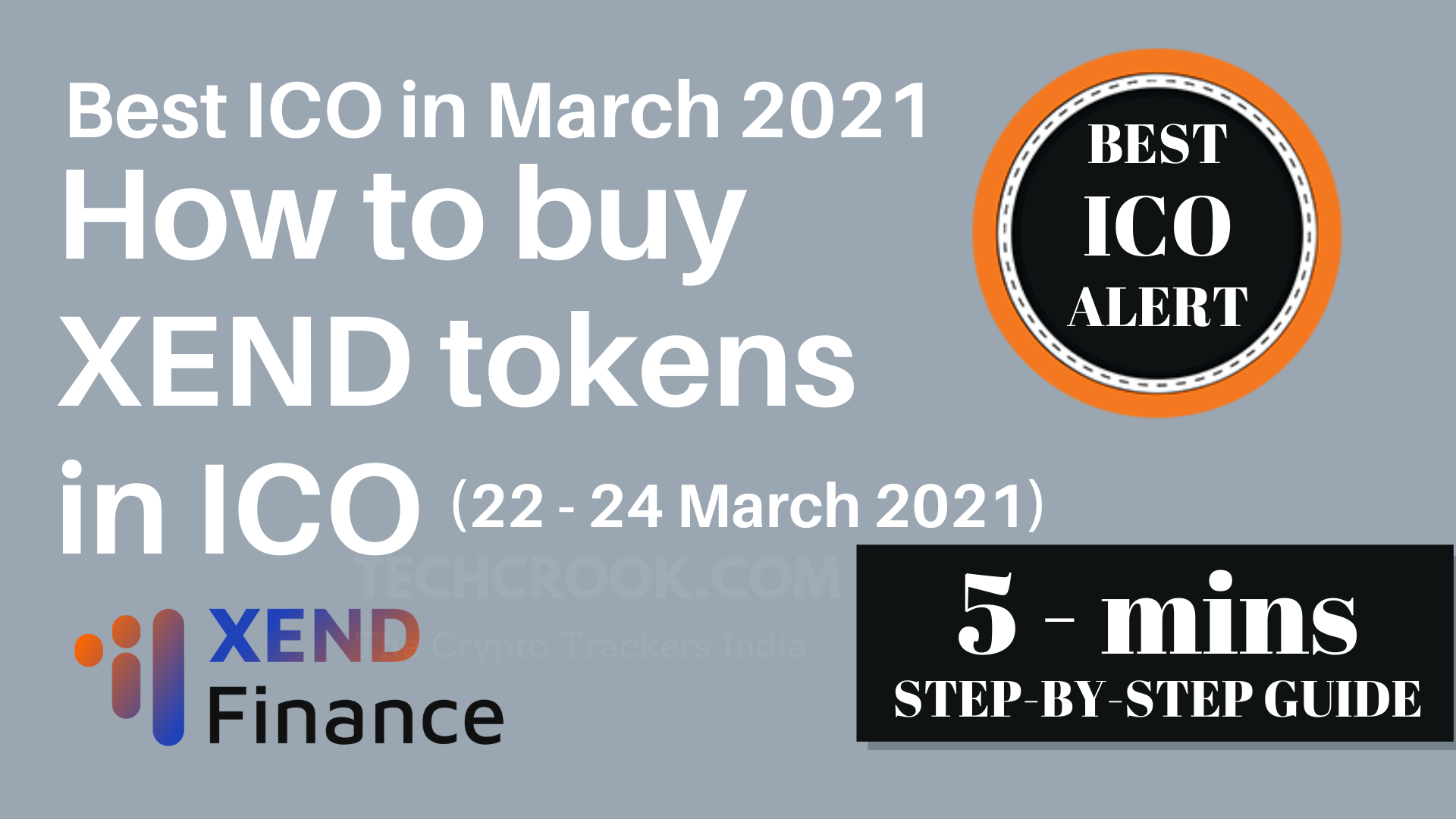 Xend Finance is one of the biggest investment opportunity that anyone can get right now. XEND finance is created on Binance smart chain and is backed by Google Developers Launchpad and Binance. XEND finance is soon to start a presale ICO from Balancer. Here is a step-by-step guide on How and Where to buy XEND finance tokens from its presale ICO with Balancer.
XEND token sale is now over and is listed over MXC exchange. If you missed the sale, you can buy it from MXC Exchange from here without KYC.
If you wish you have invested in this project in presale, here is another opportunity. There is a new ICO that is going on Coinlist. Learn how to invest in Efinity token ICO by Enjin team from Coinlist.
Here is an updated list of potential ICOs going on that you can invest in.
What is XEND?
Xend provides SMEs the tools to grow and improve their business in Africa. Xend is the simplest way to send money using only your phone number or your xend code. With Xend, you don't need to have a bank account. You can send or receive money via online and offline channels.
What is XEND Finance?
Xend Finance is a DeFi Platform for Credit Unions and Cooperatives. These institutions can now earn higher interest rates in stable currencies like EUR, USD.
Why to invest in XEND Finance ICO?
There is quite a big advantage to investing in XEND finance through ICO. They are targeting SMEs(Small and Medium Enterprises) to make their business grow. The thing that it's backed by Binance and Google Developers Launchpad makes it a one-time investment opportunity. Just like, Casper token sale, whose sale is going on March 23 – 31, 2021 on Coinlist.
Here are the main features of XEND finance:
With XEND finance you can earn up to 15% on your stable currencies.
Anyone around the world can get unrestricted memberships.
User can take a loan, with flexible repayment and terms.
Decentralized insurance to protect assets and funds.
You can create your own credit union and invite members to join you.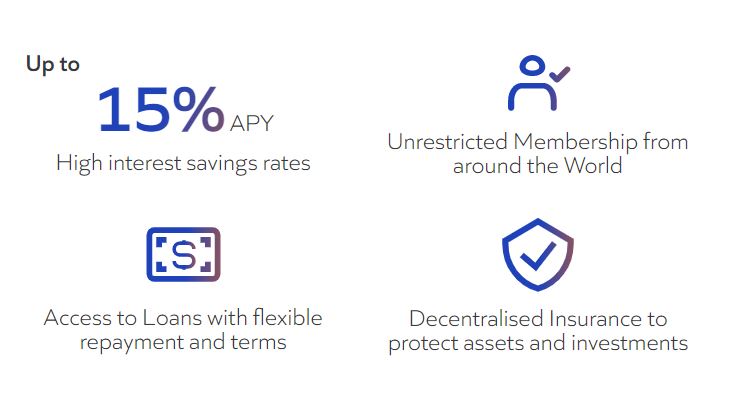 Xend Finance has also received funds from ventureburn in November 2020. The XEND finance will stake your funds to Compound, Maker and AAVE to make maximum APYs for the stable currencies.
Where to buy XEND tokens in IEO/ICO/presale?
Xend Finance announced their public token launch sale through Balancer, from March 22 – 24, 2021. Here are the details of XEND token sale: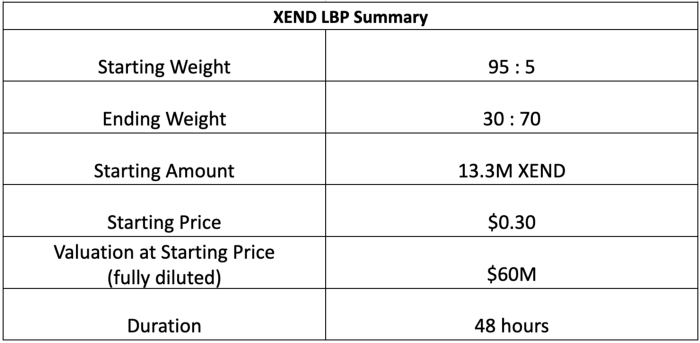 Auction of total 6.65% of total token supply in Liquidity Bootstrap Pool by Balancer. Starting Price of the XEND token sale will be $0.3. As per the demand of the sale, the price of the XEND token will go up or down during the sale.
Countries excluded from Xend Finance LBP: United States, Canada, North Korea, South Korea, Indonesia, Iran, Botswana, Cambodia, Comoros, Ethiopia, Ghana, Pakistan, Panama, Seychelles, Sri Lanka, Syria, Thailand, Trinidad & Tobago, Tunisia, Yemen and any jurisdiction in which the IDO is prohibited, restricted or unauthorized in any form or manner whether in full or in part under the Laws, regulatory requirements or rules in such jurisdiction.
How to purchase XEND tokens from Balancer IEO/ICO/Presale?
If you believe that Ethereum will be taking a lot of gas fees then you are correct. For you, I will recommend you to get yourself registered on Hotbit, as it will be available soon on this exchange after launch. The good thing is you don't need any KYC verification as well on Hotbit Exchange.
Here is a step-by-step guide to know how to buy XEND finance tokens from Balancer on IEO:
Step I – Go to Balancer Exchange https://balancer.exchange/#/swap after XEND token sale starts
Step II – As it is a decentralized exchange you have to connect your Metamask, Portis, WalletConnect, Coinbase wallet to sign in.
Here is a tutorial on How to create a Metamask wallet, or you can simply register on Coinbase and use that wallet for the same.
Step III – Select "Asset" and then choose XEND LBP with USDC.
Step IV – Make sure you have enough funds in your wallet for Gas charges. Buy Ethereum from any exchange like Binance, Huobi, Coinbase, or any exchange and transfer funds to your wallet.
Step V – Now, visit to https://xend.finance/ and copy their contract address which will be published just after their token generation event.
Step VI – Insert the amount of USDC that you want to swap XEND tokens with and click "SWAP".
Step VII – Once the swap completed, you can see your XEND tokens in your Metamask, or whichever wallet you have used.
Key Takeaway
The project looks good and is backed by two big giants Binance and Google Developers Launchpad. The project has already had its application xend.africa. We have already provided some of the greatest ICOs on our blog, like FLOW, ROSE, Casper Token which really returned multiplied our investment like hell.
This also looks like a really great project and I am going for it. Though, it is always recommended to do your own research as well.
Bookmark our ICO page for upcoming great potential ICOs that we will believe are going to be huge. Stay connected!