How to join Nexon Finance Testnet and earn free airdrop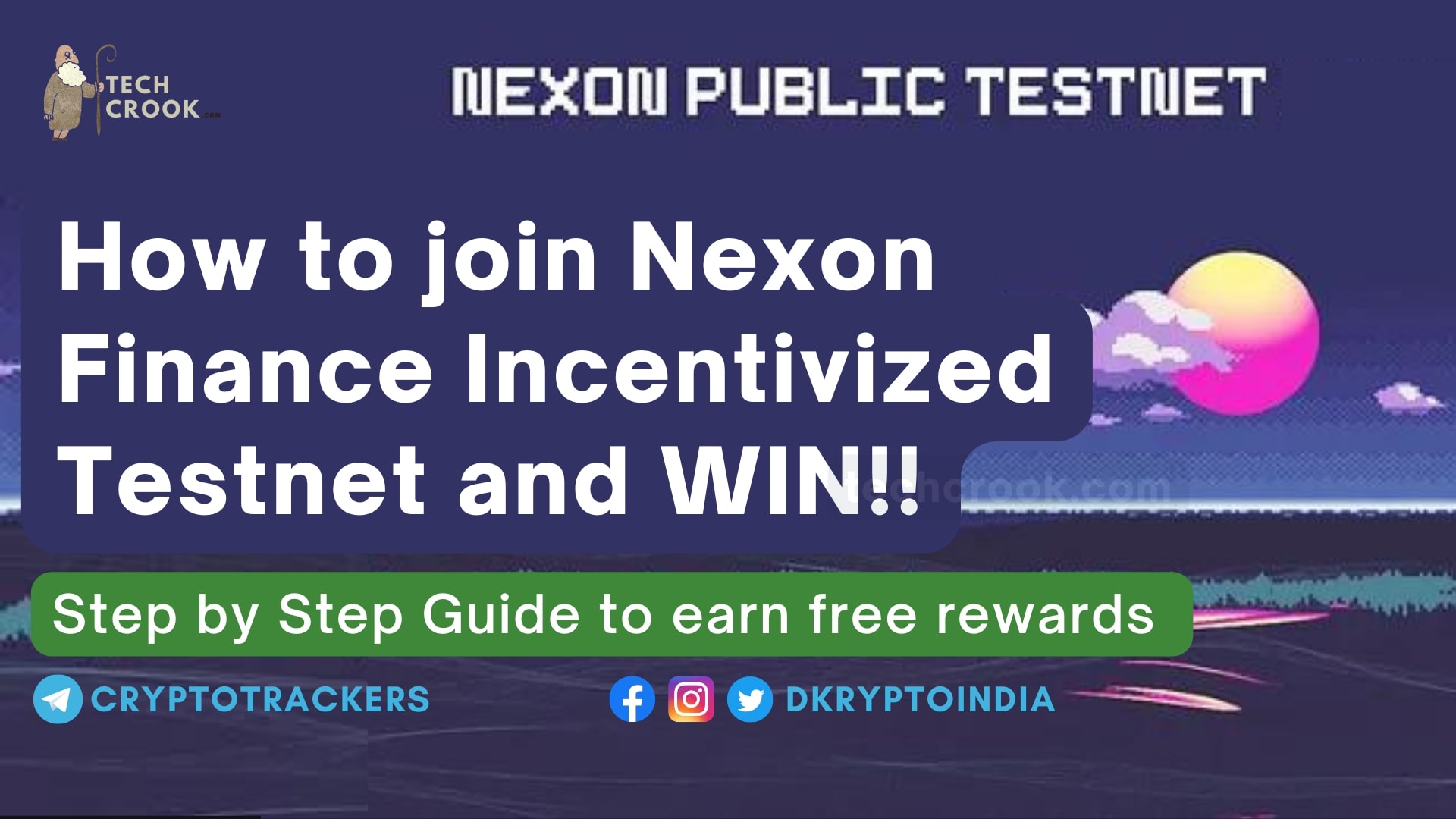 Nexon is the first lending and borrowing protocol on zkSync. You can lend and borrow crypto-assets more efficiently than existing with their different products. In this article, we will let you know how to participate in Nexon Finance's incentivized testnet with a step-by-step guide.
What is Nexon Finance Incentivized Testnet?
When a new application/network comes into Web3 space, they want it to be tested before it goes live. So, to make people use that application they start an incentivized testnet. In incentivized testnet, the users use the application/network, provide feedback, and get paid in tokens, NFTs, and rewards for it. In this case, the user will get Nexon tokens for this test.
What is Nexon Finance?
Nexon is designed to maximize capital efficiency while minimizing the risks associated with the dependency on external liquidity & oracles. This will allow users to lend and borrow crypto assets more efficiently than any existing solutions in the market. The protocol is powered by zkSync, one of the most secure ZK rollups with instant and super-cheap transactions.
How to participate in Nexon Finance Incentivized Testnet
To participate in the Nexonfi testnet you need to follow this step-by-step guide. This is on the zkSync Ethereum test network Goerli, which can be accessed from the Metamask wallet. Follow these steps and share them with your friends, so they can join this too.
Don't have the metamask wallet? Learn how to create one here
Steps to follow to join Nexon Finance Testnet
How to get your zkSync test network Ethereum
I. Visit the zkSync "Faucet" where you will get free zkSync Ethereum Goerli test tokens.
II. Go to https://goerli.portal.zksync.io and claim free Ethereum test tokens.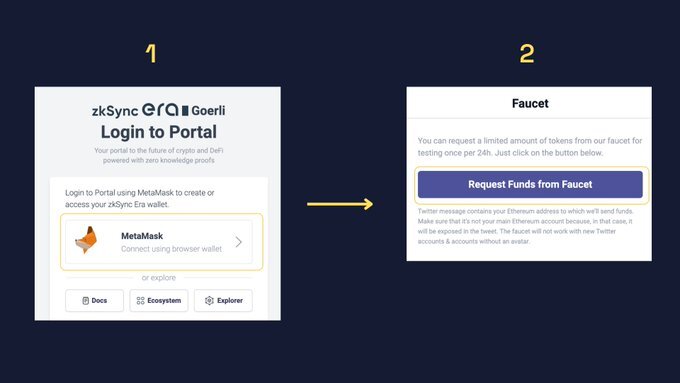 or
I. Visit https://goerlifaucet.com/, connect metamask wallet, and claim free Ethereum on goerli network.
II. Now visit https://goerli.portal.zksync.io/, and convert your Goerli testnet Ethereum tokens to zkSync testnet Ethereum tokens.
How to join Nexon Finance Testnet
I. After completing the above steps, interact with Nexon Finance, visit https://testnet.nexon.finance, and connect your MetaMask Wallet.
II. Switch to "zkSync Testnet Goerli" and claims test tokens and you are ready for testing, to make it simple just click on the wrong network and click switch.

III. Once done, you will receive $10 worth of $DAI, $WBTC, $USDC, and $ETH in your testnet account.
IV. Now, follow the below steps –
Click on $USDC, Turn on the "use as collateral" button then Supply USDC Borrow after that Click on USDC you supplied and then click on SAFE MAX and click borrow. Once done, Withdraw USDC you borrowed and Repay USDC you borrowed.
Repeat this with $DAI and $WBTC
Nexon Finance Testnet Rewards
All the testers with early access have a chance to win exclusive NEXON TESTER NFT. These NFTs have magical powers, which unlock in the future, possibly some amount of tokens, memberships, or whitelists. Please note that some additional steps need to be completed to get whitelisted for the NFT drop. These steps are mentioned on our dapp.
Conclusion
After following the above steps you will be able to participate in Nexon Finance testnet successfully. Now, if you are thinking about your rewards, they will distribute the award after completing the testnet. Comment here in any case of difficulty participating, we will create a video tutorial for the same.
For regular/frequent updates on airdrops, incentivized testnets, ICOs join our socials –
Telegram – https://t.me/cryptotrackers
Twitter – https://twitter.com/dkryptoindia
Instagram – https://www.instagram.com/dkryptoindia/