How to join Zetachain incentivized testnet and get free Zetachain Airdrop
Did you miss the Space.id, Arbitrum, SUI network airdrops. Here is one super Zetachain incentivized testnet where you can earn very generous airdrop by Zetachain. With this zetachain testnet, you simply have to use their product to earn free Zetachain airdrop tokens and NFT. And Zetachain testnet is completely free to use. Here is a step-by-step guide on how to earn free ZETA just by using their app in the testing phase.
We have seen the early testnet users get several rewards in past like SUI gave their early supporters their tokens at 60% less price as compared to their public sale. And those user got 29x return while public sale users got 13x return.
What is Zetachain incentivized Testnet?
When a web3 application complete with development and they want to test their product to the real users. They start a process where they provide access of their apps to the users. They ask them to try it out and provide the issues or any feedbacks. Tesnets are free to use and doesn't require a single penny. Now, why user's will use the product?
To motivate their users they provide airdrops as per their activity on their apps. This is called incentivized testnet. Similar to that, the Zetachain incentivized testnet is a way to test their dApp by real users and once they did the steps asked by the Zetachain, they will receive Zetachain(ZETA) airdrop. In 2022 alone, Zetachain complete 3.5M cross-chain transactions which tells its demand.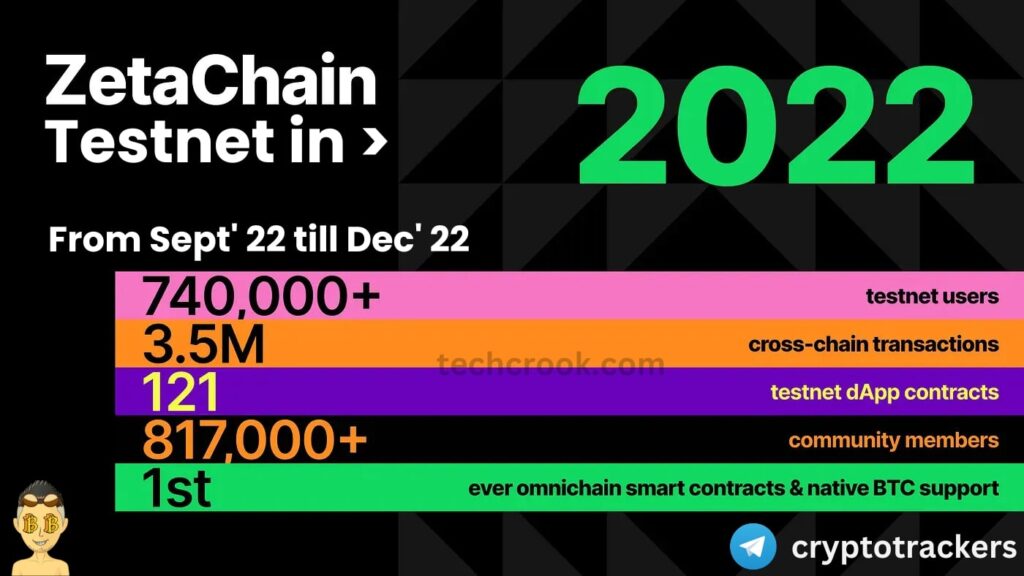 What is Zetachain, and how it works
ZetaChain is the world's first and only public blockchain that connects all other blockchains. Access all of your assets, data, and liquidity in a single place, securely. Imagine you have accounts in different blockchains and you have now 10 different wallets for 10 different blockchain networks. Zetachain brings all of them to one place.
Who are the Zetachain investors
Funding information isn't available to the public, but there are people from @Delphi_Digital, @TheSpartanGroup, @ambergroup_io, and other big VCs who have subscribed to @zetablockchain's Twitter account. So, there's a chance these VCs have invested in ZetaChain. Apart from that Hashkey is one of the investors there. As it is one of the biggest project created and developed by Ex-Coinbase and Ex-BAT employees, this project score is strong and we will see some very big investors once they publish the list of Zetachain investors.
How to join Zetachain testnet step by step
Here is a step-by-step guide on how to join zetachain testnet and earn free ZETA airdrop. We will also let you know where to find the tasks for zetachain testnet and how to complete it. To start the process, you have follow this step by step image based guide thoroughly –
I. Get Ethereum testnet token from Faucet
i. Add Goerli testnet network in Metamask [Dont' have Metamask wallet? Here is how you can create a metamask wallet] and Connect you wallet to Zetachain and change network to Goerli to add Ethereum Goerli test network to Metamask.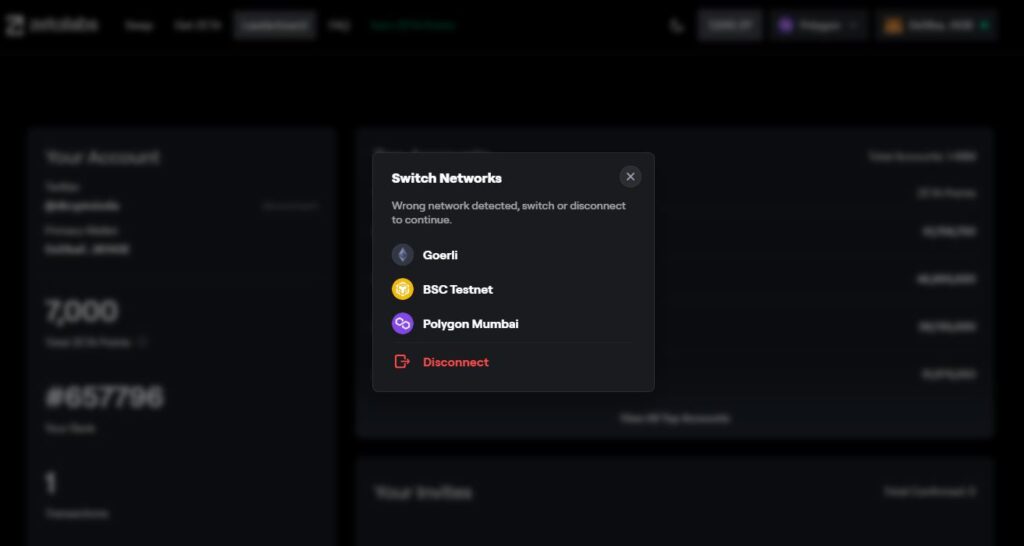 ii. Now, get some testnet ETH from https://goerlifaucet.com 
iii. Add Polygon testnet or Binance Testnet network to your Metamask. You have to use one of these networks to use the Zetachain testnet.
iv. Request testnet MATIC on https://faucet.polygon.technology/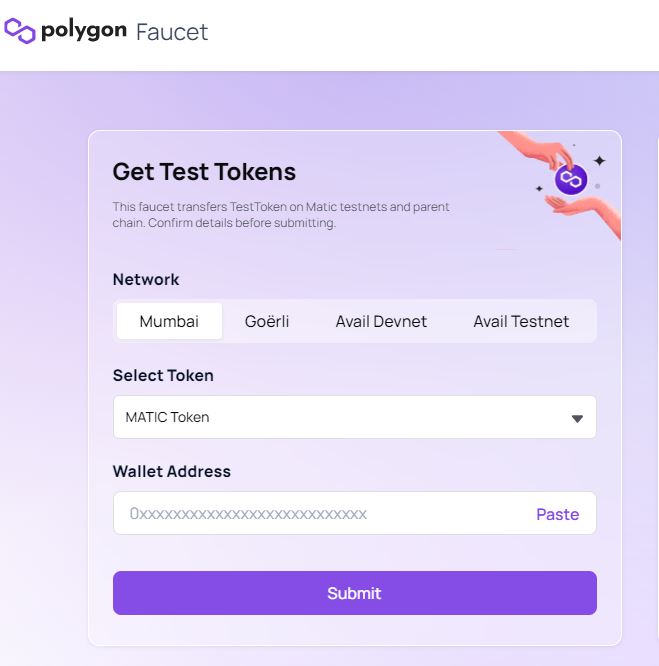 v. Connect your Twitter and MetaMask wallet at http://labs.zetachain.com/leaderboard. If your Twitter account is less than 1 month old, unfortunately, you won't be able to connect it to the ZetaChain website.
II. How to get ZETA testnet tokens
i. Visit http://labs.zetachain.com/get-zeta and claim your free ZETA test tokens.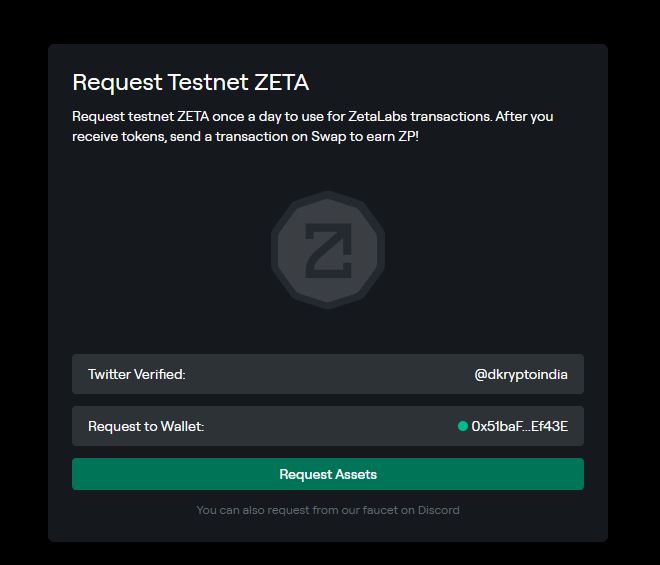 ii. Click on "Request Assets".
iii. If you haven't received tokens in 5-10 minutes, try requesting them on Discord – http://discord.gg/zetachain 
iv. Go to the "zeta-faucet" channel 
v. Write "Zeta faucet drip (your wallet address) goerli" (Use Mumbai for Polygon testnet)
Currently, the ZetaChain faucet isn't working well right now. So, if it doesn't send you any ZETA, don't worry because you'll be able to complete the next steps without them anyway. Comment out for any help, or visit our telegram – @cryptotrackers.
III. How to swap your gETH to ZETA to participate in Zetachain testnet
i. Go to http://labs.zetachain.com/swap 
ii. Swap from Goerli to Polygon Mumbai testnet or BSC testnet or any.
iii. Swap from Polygon Mumbai testnet to BSC testnet. Do this task and you will get 7000 ZetaPoints weekly. So, do it every week to maximize your ZETA airdrop.
iv. Now visit Galxe campaign and claim OATs (It's a NFT, that proves that you participate in zetachain testnet)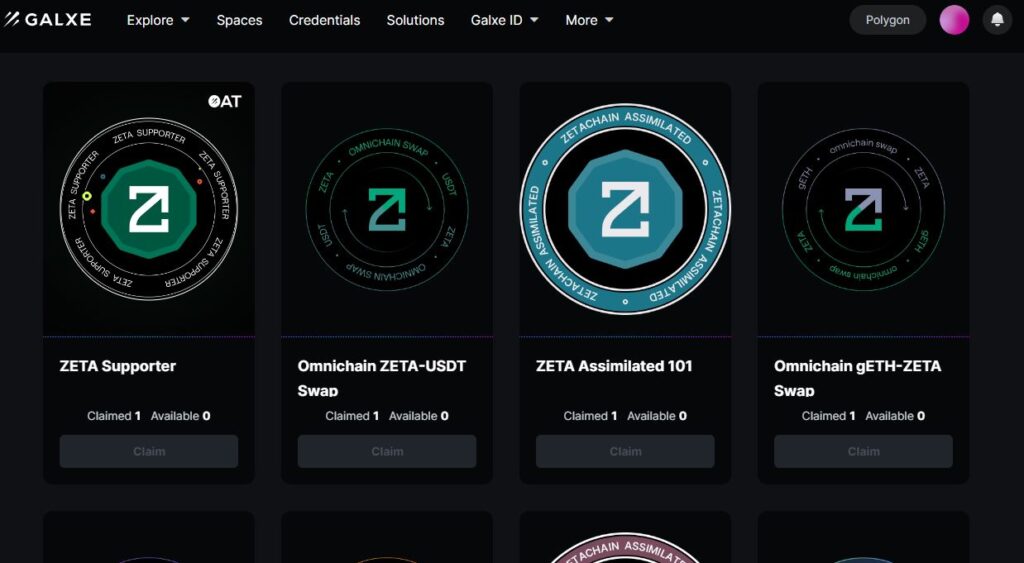 v. Now complete all the tasks from Galxe Campaign and collect as much as possible Zetachain OATs. This OAT signifies that you are teh part of Zetachain from early stages which is necessary to get ZETA airdrops and early community sales.
VERY IMPORTANT: Now, complete the tasks on Zealy to get extra exposure and chances for the airdrop – Join here – Zetachain Zealy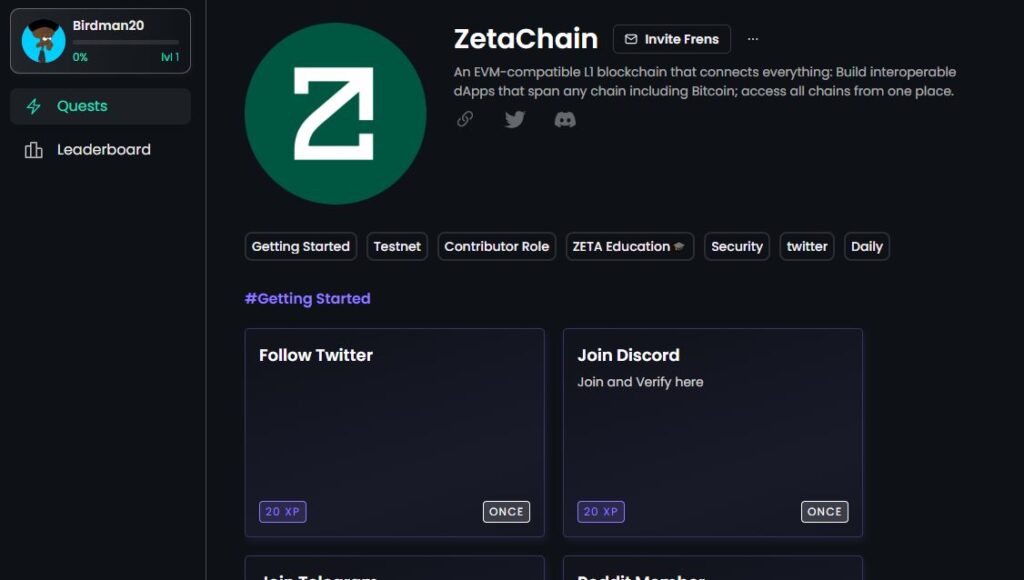 THAT'S IT !! NOW YOU HAVE DONE AND ONCE THEY GO LIVE YOU WILL GET FREE AIRDROPS, EARLY SALE ACCESS AND MUCH MORE!
Watch our other crypto testnet guides to earn more free crypto airdrops.
Conclusion
So, in this step-by-step guide we have told you how to participate in Zetachain incentivized testnet to earn free Zetachain airdrop. All of the above steps are important to receive Zetachain tokens and points to join zetachain testnet. The ZETA token is expected to go live on several big exchanges like Kucoin, Binance, OKX and Gate, so if you are interested you can join these exchanges to buy Zetachain tokens after their TGE.