MINA Token is the native token of the network created by O(1) Labs. Currently, cryptos like Bitcoin, Ethereum store hundreds of gigabytes of data and keeps on growing. With Mina, however, no matter how much the usage grows, the blockchain always stays the same size – about 22kb. This means quick syncs and verification in the network. MINA token is available for community sale, ICO on Coinlist from April 13-18, 2021. You can buy MINA tokens from Coinlist and later from major exchanges like Hotbit, MXC, and Kucoin.
MINA token public sale/presale is now completed. You can now buy MINA tokens from Bilaxy (No KYC needed), Kraken (KYC needed), Coinlist Pro (KYC needed).
If you wish you have invested in this project in presale, here is another opportunity. There is a new ICO that is going on Coinlist. Learn how to invest in Efinity token ICO developed by Enjin from Coinlist.
It is very difficult to find potential ICOs nowadays. So, we have created an individual page, where we share potential ICOs, you can check out the upcoming potential ICOs from this page.
What is MINA Token?
MINA protocol describes itself as the world's lightest blockchain-powered by participants. While blockchains can be as heavy as your hard drive, the MINA is of a fixed size of 22kb. You can check how Bitcoin's blockchain size increased from this article. Mina is building a privacy-preserving gateway between the real world and crypto — and the infrastructure for the secure, democratic future we all deserve. Mina's SNARK-powered decentralized apps (Snapps) keep users in control by validating and sharing proofs about their data. Mina's Snapps can privately interact with any website and access verified real-world data for use on-chain. To know more here is a MINA documentation.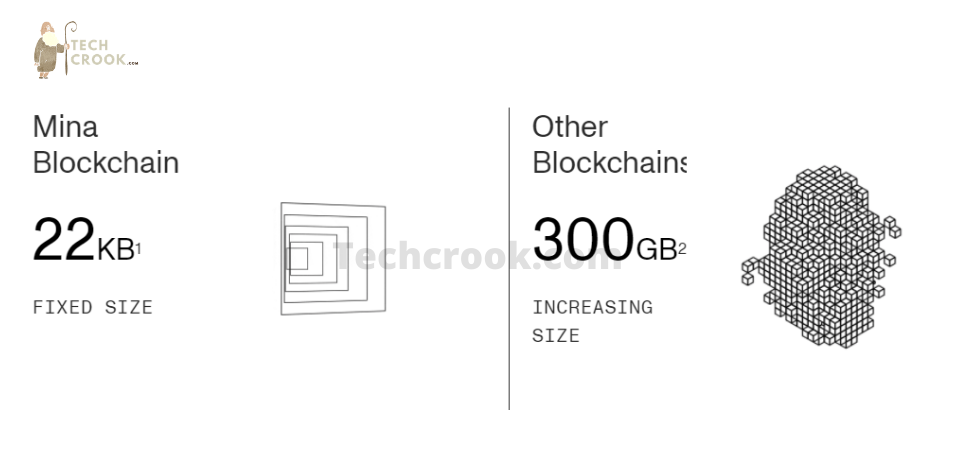 MINA's initial distribution is 1,000,000,000 tokens. The whole supply gradually unlocks over 8 years. Mina Token (MINA) is currently available only on CoinList for community presale ICO. The MINA token sale is structured to take place on a first come first serve basis. There are 75,000,000 tokens available for sale, in which any interested qualifying party may participate.
MINA Token Community Sale
The MINA Token Community public sale allows the community to purchase up to $1,000 worth of MINA tokens. The user will be able to buy MINA tokens from Coinlist at $0.25 per coin.
MINA token Sale Period on Coinlist: 04/13/2021 at 14:00 UTC – 04/18/2021 at 23:59 UTC
Eligibility: USA, Canada, and China individual are not allowed
MINA token total supply: 1,000,000,000
MINA token ICO's available for sale: 75,000,000
Minimum Purchase limit: $50
Maximum Purchase limit: $1000
Official website: https://minaprotocol.com/
Technical Whitepaper: Whitepaper
Register yourself to buy MINA tokens in Community Public sale from here.
There is 12 month lockup period for MINA tokens purchase during Coinlist community public sale. In which, you will get 50% of your coins just after 6 months and then remaining, every month till next six months. The investors will also get staking rewards on the locked-up funds from Coinlist.
Why MINA token community sale is a good investment?
MINA token will be a good investment because its product is already live and improving constantly. Also, it is backed by a crypto giant Coinbase Ventures, which picks very unique and great products. We also did mention this coin in our article – Coins that going to explode in 2021 in early December. And it did give a good return till now and expected to get better.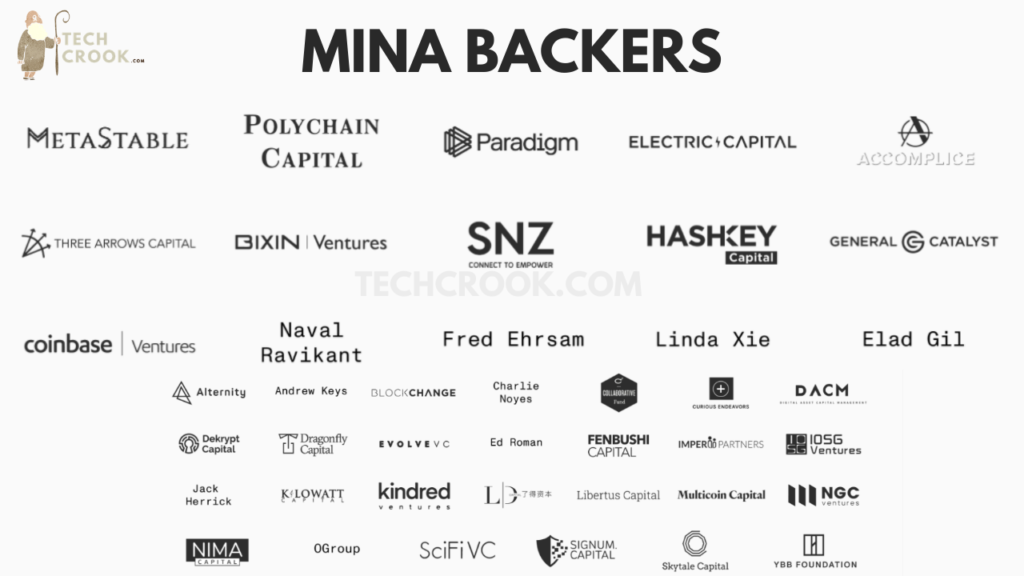 MINA tokens have already raised $29.4m to date since 2018 in three rounds. In addition to each round's unlocking schedule, these backers have restricted token transferability until May 31, 2021 (the same as CoinList purchasers during the Community Sale).
Not only this Mina has one of the largest and most active communities of any project launched in the last two years.
How to buy MINA Tokens from CoinList?
Click this link to register yourself to CoinList for buying Mina Tokens. On clicking the link you will see the screen something like below: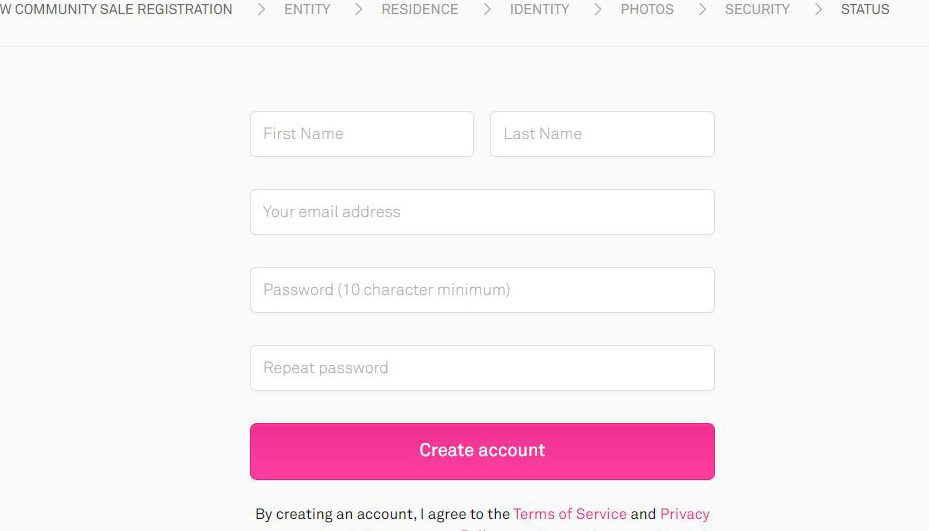 Step by Step procedure to buy Mina token from CoinList
Once you create an account with CoinList. After that, you just need to follow the procedure. As you can see there are 5 steps to participate in Mina token community sale.
Entity – Getting the details about the project. How much you want to purchase and all about coins. Fund your wallet and you can use BTC, ETH or USDC to purchase the MINA tokens.
Residence – You can participate in any sale unless you are from US, Canada or China.
Identity – It needs KYC, so here is identification. Submit your ID proof documents. It can be anything, your driving license, passport, or id proof with your address on it.
Photos – In this step, you have to capture yourself live with the identification proof that you have just submitted.
Security – The risk warning and funding your wallet.
Status – Now, everything is done and it is in progress. Once they deduct the funds you will now officially get the MINA token with respect to the price you choose from.
You will get your MINA tokens in your account once the sale period ends after the sale completed. This will be locked and given to you in the next 12 months in two parts. 50% after 6 months and the remaining 50% in every month till the next 6 months.
Key Takeaway
I am the following MINA token from the last one and a half years and I really believe in the project. Considering how it adopted the market by launching staking, NFT they proved it can adapt, which is a good thing. So, whatever you do, make sure you understand the risks. It is possible that it gets hacked and its price turned to around negligible or maybe go to the moon. So, do your own research as well instead of blindly following anyone.