Recently, the Microsoft windows user started facing a new type of error. In this user are not able to access one of their drives, mostly, C:\ the main drive. Whenever you open the C drive it popups up C:\ is not accessible access is denied. So, after following this step by step guide you will able to fix C:/ drive not accessible access is denied issue.
Reason? Why did it happen?
This generally occurs when the file controls are being changed due to some malware or by mistake. That's what the popup is saying that you don't have to right to access that drive.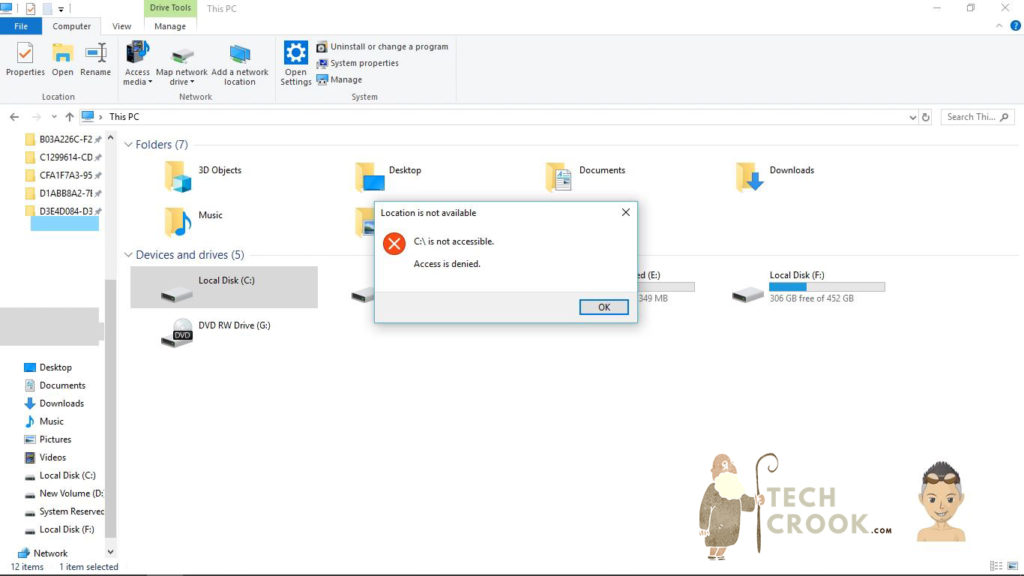 To make it accessible again you need to follow the following fix step by step:
Step I – Go to My Computer/ My PC and choose the drive that is giving problems. If it is C: Drive. Right Click on C and click Properties.
Step II – Click on Security tab from the top and click Advance settings.
Find out how to create a small virus to hang a Windows PC
Step III – You can see an "Advanced Security Settings for Local Disk (C:)" popup, click continue.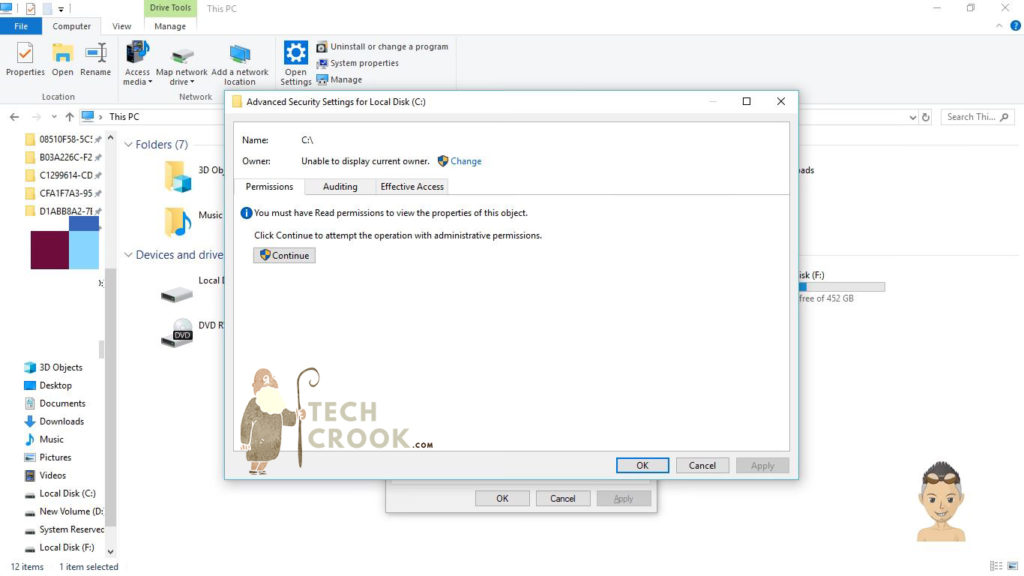 Step IV – Now you can see a list of users that has the access of the specific disk. Click on Add button so that you can give rights to yourself.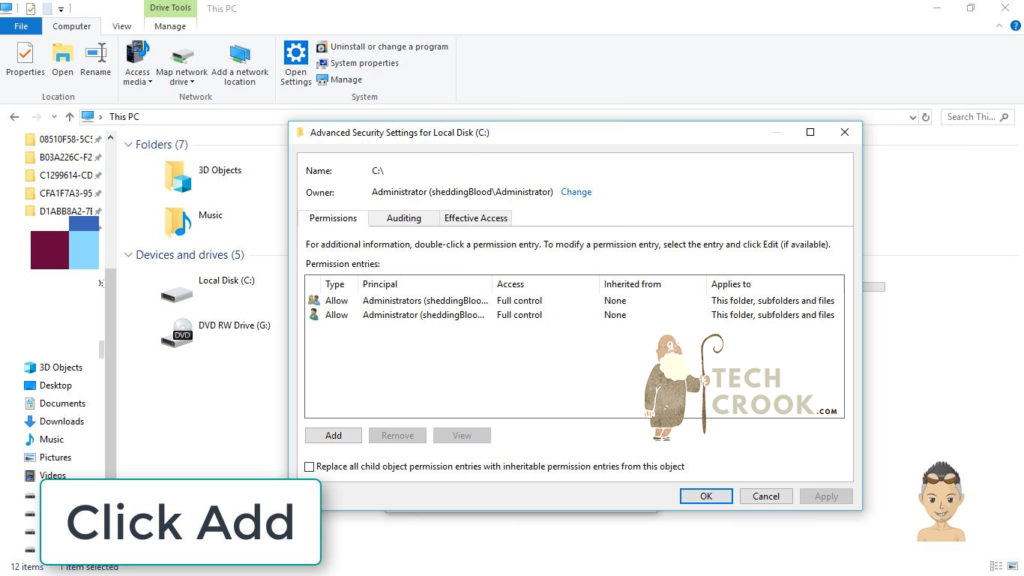 Step V – Now click "Select a principal", now you will see a new popup having a list of user names, click on Advanced button.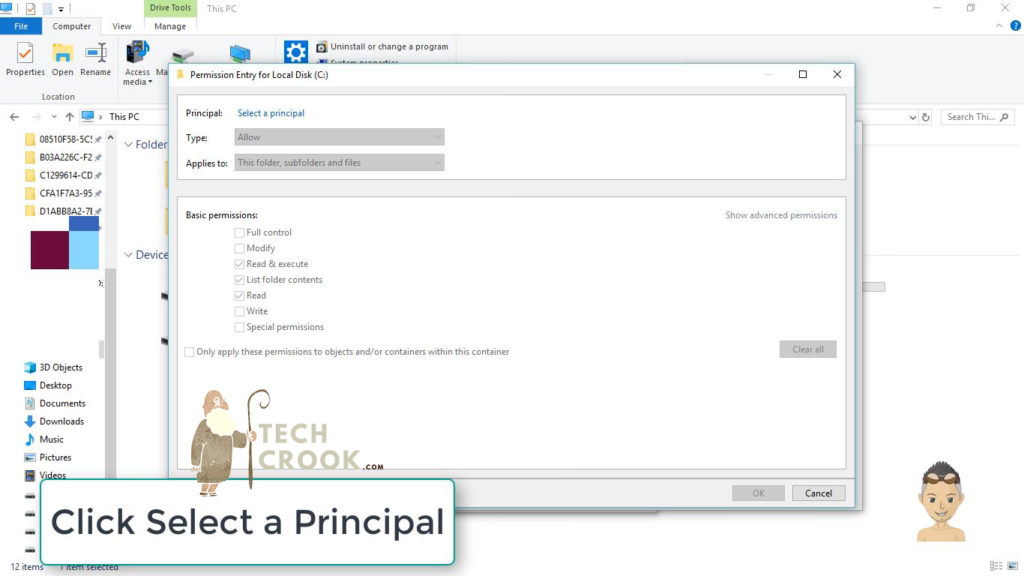 Step VI – Click Find more, now at the bottom, you can see the list of all users of the system. Find the user name of your account and click OK.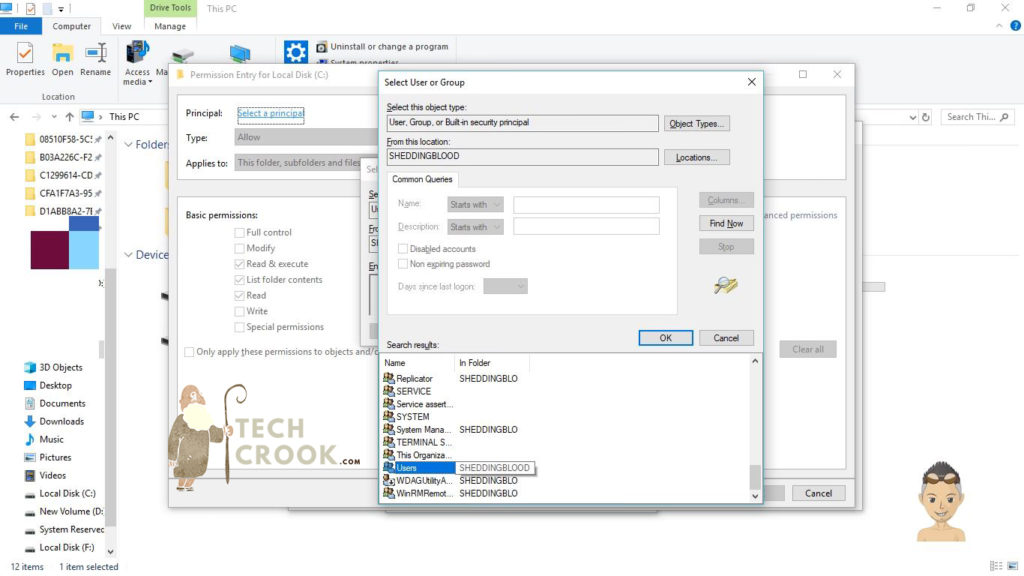 Step VII – Click Ok again. Now you can see a list of basic permissions are available in front of you to select. Give yourself the Full Control by selecting all the checkboxes and click Ok.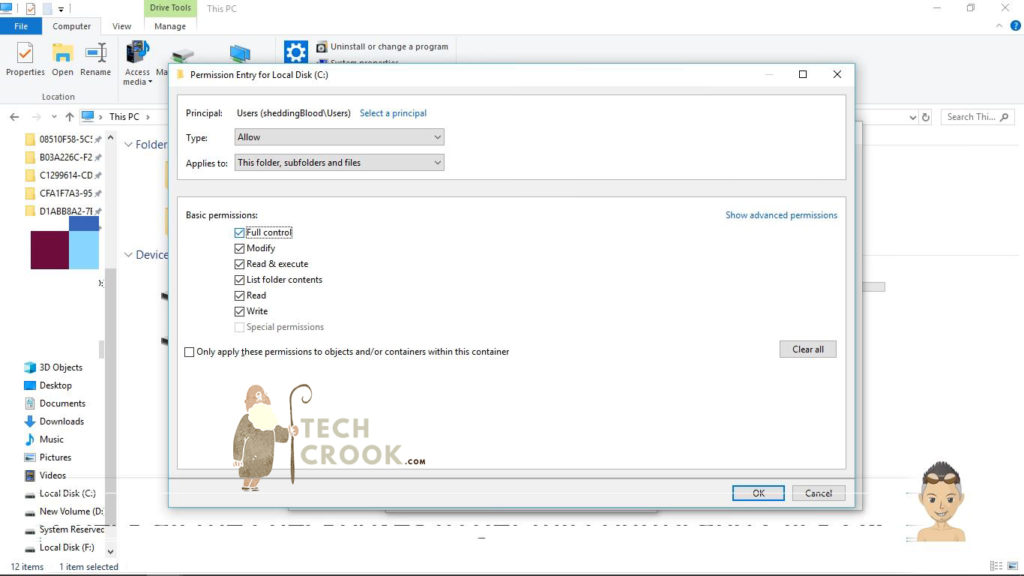 Learn how to increase your Wifi speed by decreasing speed of all other connected devices
Step VIII – Now select your username from the list and click Ok again and click ok on all the popups showing up to fix.
That's it you fix C:\ Drive not accessible access is denied issue and the drive are ready to get used again.
Here is a video step by step tutorial for how to fix C:\ Drive not accessible access is denied.
That's it! Now you have full access to your C:\ drive and its content.
Still not able to fix C:\ Drive not accessible access is denied
Still not able to access the C drive? Follow this thread by Microsoft Support for more.
Found this article interesting or helpful? Comment and Share it with your friends. Don't forget to bookmark this page, as we share interesting tricks bi-weekly.
Do you have something interesting to share? Submit your story here. Have some other Windows issues? Ask for an article here.