Is your internet is used by your neighbors a lot and you can't say no to them. You can use this trick and add limit internet speed on other wifi users except for you. By limiting their internet speed you will get higher speed than all the Wi-Fi users. Don't worry they will not know that you limited their internet speed ever. So, let's move to how to slow down internet for other users.
As it is a router's property you can access in any laptop, PC or using any mobile device having Windows, macOS, Ubuntu or any operating system. Make sure that the device is connected with that router. Follow the below step by step guide or just jump to the end of the section for a video tutorial.
Visit our Fun with Windows sections for more amazing tricks and tutorials that you don't know. Like creating a virus to hang Windows PC or changing the Windows Processor name.
To limit internet speed on other wifi users we will need a browser and an active wifi router.
To limit the speed of other users we have to set a new rule to the router. It doesn't matter which company router you use, every router provides this functionality. Though we have provided two major routers configurations ie TP-Link and D-Link routers.
Step I – Search Router's IP address, generally, it is written below the router. Just flip the router and see the bottom side. Majority of routers have 192.168.1.1 or 192.168.0.1. Once you got the address open any of your web browsers.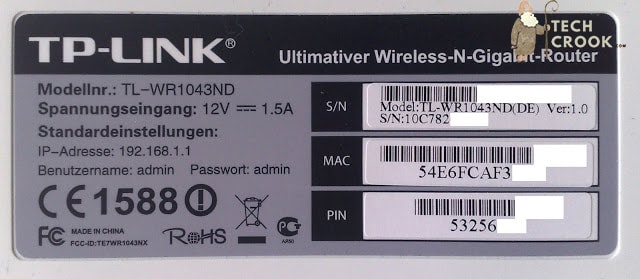 Step II – Now write this address in the URL and click Enter. Another thing that we have to note from the bottom of the router is the username and password. If nothing is mention try use username and password as admin or here is documentation by D-Link.
If you still can't login, search your router model name on Google and find out what's its IP address and Username and Password.
Step III – Once login you will see a lot of tabs, click on the status tab. It is also possible that your router has another name for it like DHCP Clients in TP-Link routers.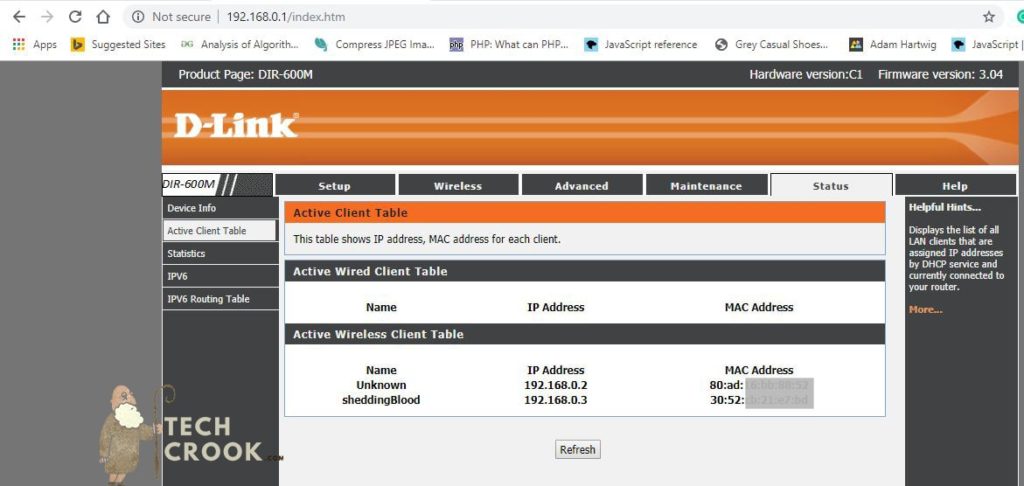 In this, you will see a list of users that are using your Wifi. Now, copy the IP address of the user whom you want to limit the wifi speed.
Check out our article on – How to add emoji in folder names in Windows
How to wifi speed limit in D-Link router? –
Go the Advanced >> Traffic control
You will see a section named QoS Rules, now click on the Add button.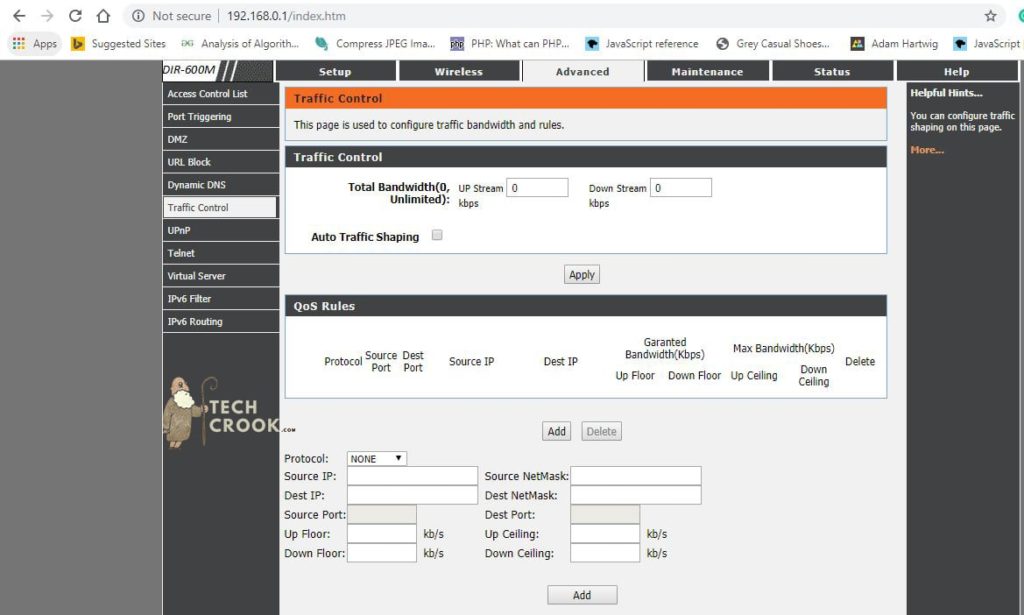 Paste the copied IP address to source IP and change the Up Floor, Down Floor, Up Ceiling and Down Ceiling (It is possible that other routers have some different fancy names for this) to whatever you want. Like if you want to limit them to 1Mbps then write down 1000Kbps and click Add/Save.
How to reduce internet speed on other computers connected with TP-Link router? –
Go to Advance Routing >> Control Settings
Click on Enable bandwidth control, now in Engress bandwidth (Download speed) and Ingress bandwidth(Upload speed), write the maximum speed provided by your Internet provider. In my case its 50 Mbps. So, I am going to write 60000Kbps and click Save.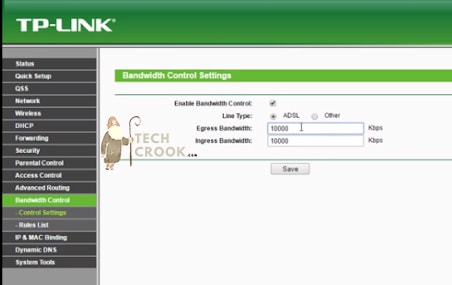 Now go to Advance Routing >> Rules List
Now paste the IP address that we copied to IP Range and send minimum bandwidth to 0 and maximum to whatever you wanted the user to get limited. For example 1000 for limiting user at 1Mbps and click Save.
That's it! Now the selected IP user will only access the speed defined by you using these rules.
Here is step by step video guide for how to slow down the internet for other users –
Found this article interesting or helpful? Comment and Share it with your friends. Don't forget to bookmark this page, as we share interesting tricks bi-weekly.
Do you know something interesting? Submit your story here. Want to know something else? Ask for an article here.