Over time, each device loses its performance and needs to be refreshed. The same is the case with PCs and laptops that are used intensively every day. Cleaning your computer regularly is essential to keep your hardware running smoothly and reliably. While professionals should perform the maintenance of internal parts, it should be the responsibility of every user to tidy up the system. So, here we bring you Windows 10 speed up tricks that you need to know and boost your PC speed.
There are many tricks to speed up your computer. Most of them do not require opening the device but are based on organizing Windows and cleaning the disk of unnecessary elements. Here are some neat workarounds you can find useful in increasing your overall performance by speeding up your Windows 10 PC.
Tricks to speed up Windows 10
Restarting your computer
If you use sleep for many days, your programs and data memory are overloaded, slowing down the launch of programs and the opening of files. Shutting down the computer every day to refresh the memory and optimize activities for the next day.
However, if you want to use your computer right away, you can just simply restart your computer.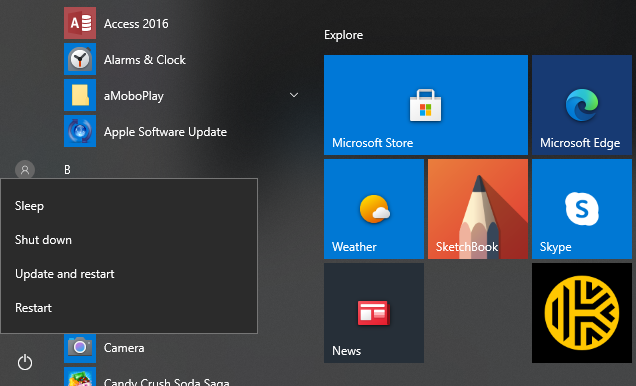 Uninstalling unnecessary programs
This method restores your device to its original working condition. The Windows system is extremely intuitive to use, so removing unnecessary files is the easiest way, which even inexperienced users can cope with. How to clean the computer with this method? Just go to "Control Panel" and select the applications and programs you want to uninstall from the list. If you don't use them, they take up unnecessary disk space and slow down your system performance.
There are certain apps that get started automatically as you start your PC/Laptop, even when you don't need them. Softwares like Bittorrent, IDM, Skype, Onedrive automatically get started when you start your PC which makes your system slower and laggy. You can stop these unnecessary apps to get started on Windows startup and make your PC faster.
Organizing disk space and RAM memory
When dealing with disk and RAM load, it is best to slow it down a bit. It is recommended that the disk has a minimum of 10% free space. It is useful to know about how you can organize your RAM and hard drive yourself. Especially that you can find useful tools for this both inside the system, and a reliable disk management program.
Try the performance troubleshooter
Another trick is to apply the built-in performance troubleshooter, it is able to find and fix problems automatically. This application will check all kinds of problems that can slow down your computer, verify how many users are currently logged in to your computer, and whether multiple programs are running simultaneously.
To run the performance troubleshooter. Click on Start button -> Control Panel. Type a troubleshooter into the search box, and then click Troubleshooting. Under System and Security, you can just troubleshoot all system-related issues there.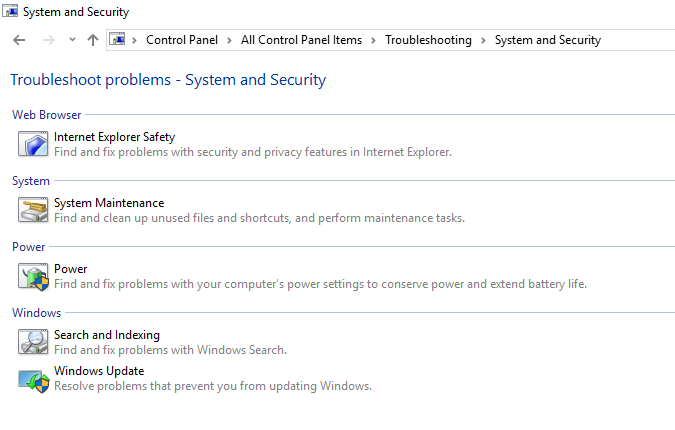 You can also use task manager to get rid of that annoying 100% disk usage issue in Windows 10. There are several troubleshooting methods that Windows comes up with, you just need to search for them.
Replacing the disk with SSD
People who have tried everything and their computers are still very slow should consider switching to either new hardware or replacing the hard drive with an SSD. Mounting a solid-state drive is the best solution to improve your computer's performance on the spot.
The difference is noticeable not only in the speed of the system startup but also in the launch of individual programs. SSDs differ from standard storage media in that they do not require any moving mechanisms in their construction. This makes SSDs up to 10 times faster than classic HDDs, and at the same time, they are noiseless. The only noticeable downside is that they are still quite expensive. It's a good idea to buy a small, separate SSD drive to act as your system drive. Amazon has a wide variety of SSD's available in all ranges, you can check them out here.
These are just some of the interesting Windows 10 speed-up tricks. What to do to make the laptop run faster or improve computer performance if the above methods did not bring satisfactory results? Perhaps the problem lies in the hardware and the failure of some parts. Laptops may be slower due to overheating and a cooling system malfunction. Though you can try this method to fix your laptop's overheating problem, but if it's severe you might need to change its cooling fan or need it to show to an expert.
Key Takeaway
If you maintain your PC on regular basis and keep your software intact, you can give your PC a life of 10-15 years, without any hardware failures. Though, you must keep checking your hard disk for errors, fix your 100% disk usage, and keep track of your system. There are several softwares available online as well to help you with that both paid and unpaid. These were some useful tweaks to help you speed up your Windows 10 PC. Let us know in the comment – which one gave the best mileage for you.Facing some issues with your PC lately you can ask in the comments below and our community will try to help you as soon as possible.