How and Where to buy Chainflip ICO token sale, review, Chainflip Priority queue, expected return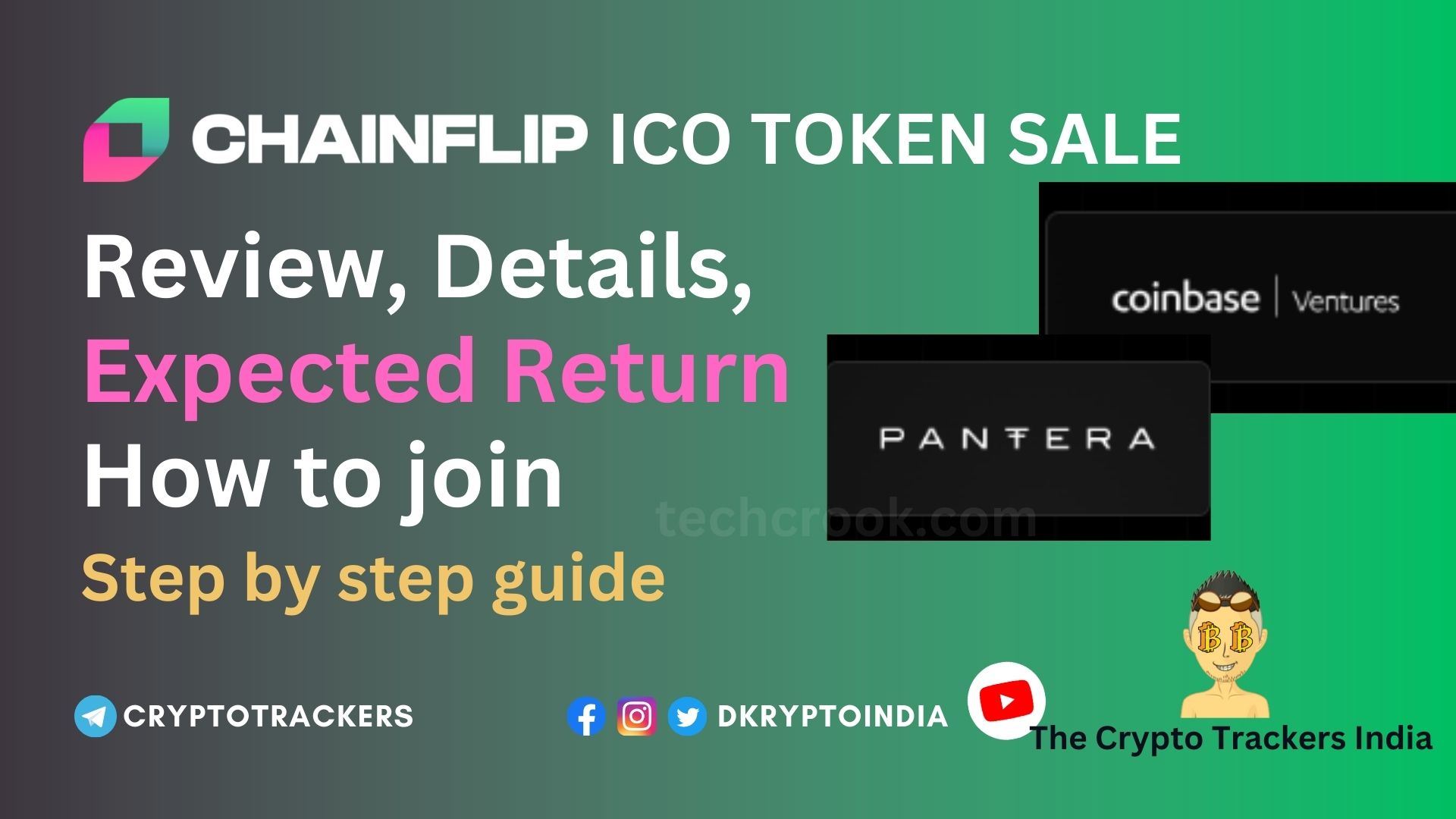 Chainflip is one of the first cross-chain decentralized exchanges. Chainflip is launching FLIP token on ERC20 for the current time being and decided to launch its own blockchain network. Designed to provide the best price to support both BTC, EVM, and its substrate networks. Similar to Zetachain it also provides cross-chain messaging to support maximum asset coverage for users. Here is a step-by-step guide on how to buy Chainflip ICO token sale from CoinList and how to get into the Chainflip Priority sale.
Chainflip ICO token sale will start on CoinList on August 31, 2023 and you can buy Chainflip tokens later from CoinList Pro, Kucoin (No KYC needed), Huobi Global (5% fee discounts), and MEXC (10% fee discounts) exchanges.
Here is an updated list of potential ICOs going on that you can invest in.
Chainflip Token ICO sale is currently available only on CoinList. The Chainflip FLIP token sale is structured to occur in one stage, in which any interested qualifying party may participate.
Chainflip ICO Review and Expected Returns
What is Chainflip? Why is Chainflip Needed?
Chainflip is currently on ERC20, allowing users to swap any network tokens to any different network but it's not just another bridge. It finds the best of the current cross-chain solution, makes optimizations, and then provides you with the best price. It will simply work like how we currently see Binance, Kucoin, or any other exchange but decentralized.
Chainflip has created its own Just in Time AMM, that directly fixes the issues related to pricing. Which minimizes slippage and offers more precise pricing. This makes Chainflip akin to an open and transparent decentralized OTC service, often beating other cross-chain services on price.
ChainFlip ICO Review and Expected Return
Chainflip is raising $8,235,000 from the Coinlist Community sale which is 4,500,000 FLIP tokens on the Etheruem chain. The team has already raised $19.8M in pre-seed rounds from Pantera, Morningstar, Coinbase Ventures, and others. For buyers on Coinlist, it's 100% on TGE. So, this is the only supply that is coming on TGE. For every other, there is supposed to be a cliff but they haven't declared it yet. Although looking into the demand and hype, it is not enough to reach a new height.
The expected return is determined after looking at the Chainflip community, roadmap, team, socials, demand, products used daily, investors, and token distribution. After all that, Flip token ICO is expected to return 3x-5x. That means if you invest $100 it can return 3 times that i.e. $300.
Please Note – New tokens are highly volatile and expected returns can vary a lot from the provided. This is just an expectation, so don't consider this as a guarantee of anything.
Chainflip Token ICO Community Sale Details Coinlist
The Chainflip Token ICO Community sale allows the community to purchase up to 4300 FLIP tokens. The user will get FLIP tokens at a pre-launch price of $1.83 per token. You can buy up to $8000 worth of Chainflip tokens from the Coinlist token sale.
Chainflip ICO Sale Period: August 31, 2023, at 17:00 UTC
Eligibility: Non-US persons only
Chainflip Minimum Purchase limit: $100
Chainflip ICO Maximum Purchase limit: $4000
Flip ICO Token Allocation for Coinlist sale: 4,500,000 FLIP tokens (ERC-20)
Flip Token Generation Event (TGE): 100% unlock on or around October 31, 2023
Chainflip Official website: https://chainflip.io/
You can participate in Chainflip token community sales from here.
Chainflip Token Priority Queue Eligibility
Chainflip provides two different priority queue options. One is from its own side, and the other is from the project side. With Coinlist Chainflip priority queue you will definitely get the token sale.
Chainflip Priority Queue Eligibility
Chainflip is providing a priority queue to their community members who supported them in the early phases. To get into the Chainflip Coinlist priority queue from the Chainflip side you must have done or own any of the below –
Up to 5,000 users who link a wallet identified by Chainflip and the Cross Chain Foundation as valued contributors to their community based on the following criteria:
Up to 15,000 users who link a wallet identified by Chainflip and the Cross Chain Foundation as contributors to the following campaigns:

Ownership of the tFLIP Silver Drop OAT
Ownership of other Tier 2 OATs in campaigns run during the registration period
Chainflip Coinlist Priority Queue Eligibility
Chainflip Coinlist priority queue is for those who have earned enough karma points by completing daily Coinlist tasks. Those who have joined Coinlist as early community supporters are a plus. So, earn as much karma as possible before the sale starts. To get into Coinlist Chainflip priority queue you have these –
Karma should be more than 3500
To join the Chainflip token sale priority queue you have to do the above tasks.
Chainflip Investors
Chainflip tokens have raised $19.8m from investors in 2022 through Coinbase Ventures, Pantera, Framework and several others. We have seen that these investors are top of the class after going through their portfolio of investments. That's why we always look out for investors before reviewing any projects.
How to buy Chainflip Tokens ICO from CoinList?
Click this link to register yourself to CoinList to buy Chainflip ICO Tokens. On clicking the link you will see the screen something like the below: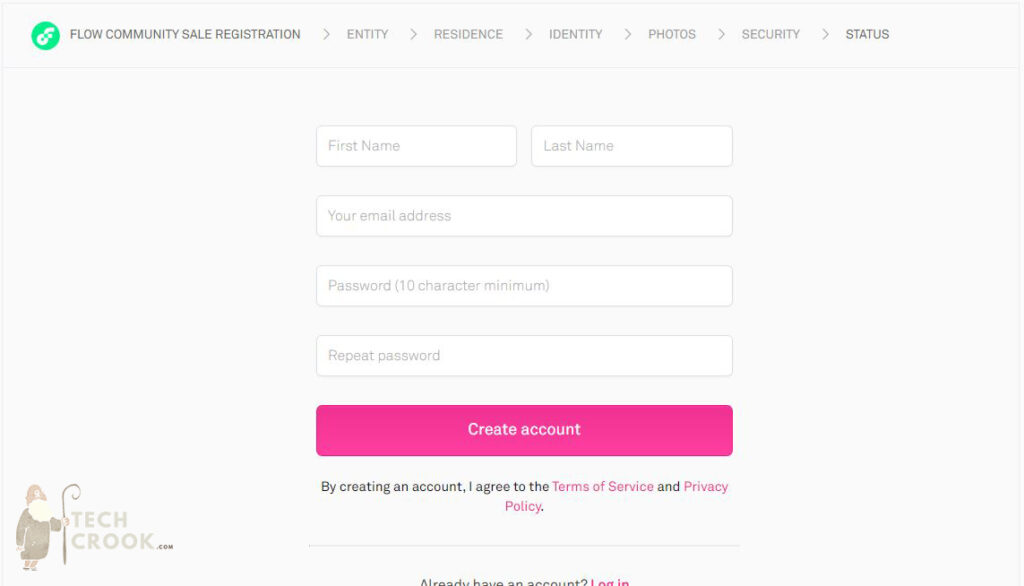 Step by Step procedure to buy FLIP tokens from CoinList
Once you create an account with CoinList. After that, you just need to follow the procedure. As you can see there are 5 steps to participate in Chainflip community sales.
Entity – Getting the details about the project. How much you want to purchase and all about coins. Fund your wallet and you can use USDC or USDT to purchase the FLIP tokens.
Residence – You can participate in any sale unless you are from the US.
Identity – It needs KYC, so here is the identification. Submit your ID proof documents. It can be anything, your driving license, passport, or ID proof with your address on it.
Photos – In this step, you have to capture yourself live with the identification proof that you have just submitted.
Security – The risk warning and funding your wallet.
Coinlist Pre Fund – This step is easy, Before this sale we have to fund our wallet once we get our number at the time of the sale. But now Coinlist Pre fund is the way to add the funds before you join the sale. It guarantees Coinlist that you are not going to back down and the token sale never gets unsold due to defaulters. So, in this case, you have deposit at least $100 before registration data that is 28 August 2023 and deposit whatever you want to invest before the day of the sale. Like if you wanna invest $500 you have to deposit $500 in USDC or USDT at your Coinlist account.
Status – Now, everything is done and it is in progress. Once they deduct the funds you will officially get the FLIP token with respect to the price you choose from.
You will get your Chainflip tokens in your account after October 31, 2023.
Watch this video guide on Chainflip token sale ICO review with Step by step guide on how to buy FLIP tokens –
Key Takeaway
Investing in any new token is a very risky venture as they are very volatile when they list and it takes some time to stabilize. If you are investing, you must be ready to lose all the money. So, invest wisely, do your own research as well, and don't blindly follow anyone. After our research, we are going to invest in this token sale if we get the chance through Coinlist queue. Flip listing is confirmed on MEXC, Gate.io, and Kucoin. If you want to jump in, buy Flip tokens from these exchanges after October 30, 2023.