How and Where to buy Efinity Token (EFI) from Presale/ICO from Coinlist
Efinity Token is a project created by the Enjin team on Polkadot ecosystem. It is a next-generation blockchain for NFTs. With Efinity's total supply of 2 Billion tokens, they planned so big and also integrated with their Enjin platform. Efinity is a core pillar of Enjin's multi-chain ecosystem, alongside JumpNet and Ethereum. Efinity EFI token is available for community sale, ICO on Coinlist from June 26, 2021. You can buy EFI tokens from Coinlist and later from major exchanges like Hotbit, MXC, and Kucoin. Here is a video tutorial on how to participate in Efinity token ICO step by step in Hindi.
You can register now on Coinlist to participate in Efinity token sale. Later you can buy EFI tokens on Coinlist Pro after August. After launch they will be listed on Hotbit exchange, MXC, and KuCoin Exchange where you can buy EFI without KYC.
It is very difficult to find potential ICOs nowadays. So, we have created an individual page, where we share potential ICOs, you can check out the upcoming potential ICOs from this page.
What is Efinity EFI Token?
Efinity token is the native token of the Efinity Network, designed for transaction fees, liquidity, and rewards. EFI tokens will also be used for governance proposals and users can vote in EFI tokens directly from their wallet. The maximum supply of EFI tokens is 2 billion. For more information, see the Token Summary.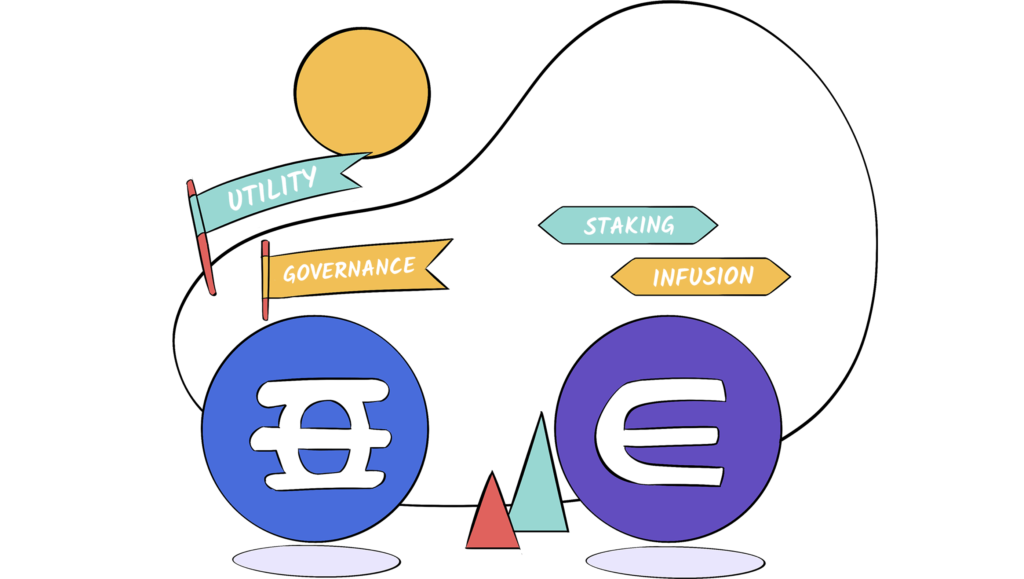 Enjin in collaboration with Parity technologies created Efinity on Polkadot parachain. With Relay chain validators Efinity will have an independent economic framework, data, and state. It will also provide a cross-chain bridge to import other chains.
Efinity token initial distribution is 2 billion tokens. The supply will grow 15% per 3 months, which is subject to release schedule of private sale. The EFI token sale is structured to take place on a first come first serve basis. There are 100 million tokens available for sale, in which any interested qualifying party may participate. You can buy EFI tokens ICO only from Coinlist.
Efinity Token Public Sale ICO
The Efinity Token Community public sale allows the community to purchase up to $500 worth of EFI tokens. The user will be able to buy EFI tokens from Coinlist at $0.20 per coin.
Efinity token Sale date on Coinlist: 06/26/2021 at 17:00 UTC
Eligibility: Not for USA, Canada, and China individuals
Efinity token total supply: 2,000,000,000
Efinity token ICO's available for sale on Coinlist: 100,000,000
Minimum Purchase limit: $100
Maximum Purchase limit: $500
Official website: https://efinity.io
Efinity Token Whitepaper: Whitepaper
You can buy Efinity tokens from Coinlist with BTC, ETH, USDC, and USDT. Please follow the step-by-step guide mentioned below.
Why Efinity token ICO sale is a good investment?
Businesses and enterprises of all sizes, including leading global brands such as Microsoft and Binance, are using Enjin's NFT ecosystem to engage and grow their audiences. Over 50 game and app developers are using Enjin to create and integrate NFTs in innovative ways, from open-world RPGs to augmented reality and sci-fi fantasy adventures. These numbers are provided by the Efinity team itself, when there is a testing of this level. Then we can expect a very good product.
Apart from that, we can expect the companies that are already using Enjin platform can also use Efinity as well. The companies we are talking about are Samsung and BMW. If this happens the Efinity will move to the moon and dance like Enjin.
Looking at its supply the ICO price looks a little overpriced. But looking at the circulating supply it has a lot of room to grow and we can expect about 4-8x of profits just after launch. And for those who want to invest long term, they can expect 10-20x in next 2-3 years. For more such upcoming potential ICOs join us at our ICO page.
Who invested in Efinity Token?
EFI tokens have already raised around $19m funding in 3 rounds from crypto.com, DFG Group, Hashed, Arrington Capital, Animoca brands, and several others. You can read more about their backers in their blog.
Enjin has done remarkable work in the past few years to prove that they are the most successful and professional team in the NFT and gaming space. We firmly believe the biggest hurdles of Ethereum transaction fees and scalability can be resolved by Efinity, and enable mainstream adoption of NFTs in gaming.

Yi Lihua, Founder of LD Capital
How to buy Enjify Tokens from CoinList?
Click this link to register yourself to CoinList for buying Efinity EFI Tokens. On clicking the link you will see the screen something like below: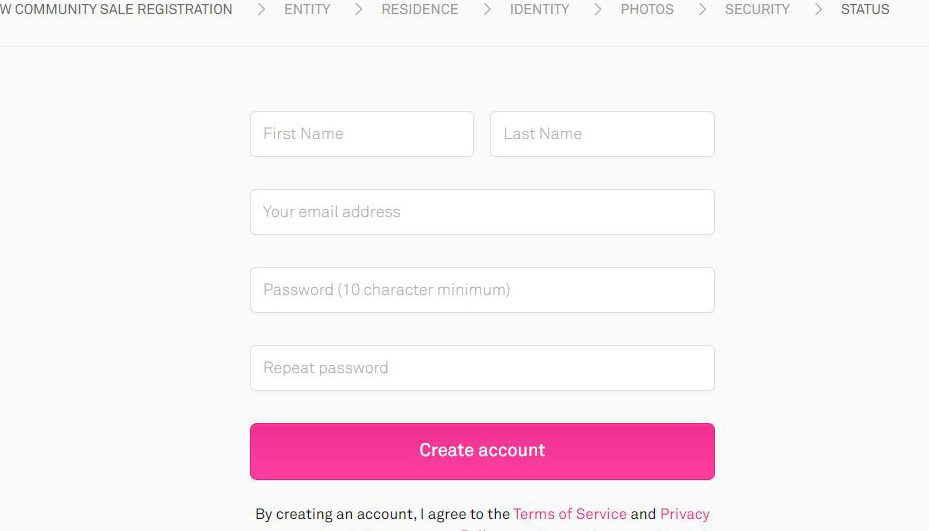 Step by Step guide to buy Efinity token from CoinList
Once you create an account with CoinList. After that, you just need to follow the procedure. As you can see there are 5 steps to participate in Efinity EFI token community sale.
Entity – Getting the details about the project. How much you want to purchase and all about coins. Fund your wallet and you can use BTC, ETH, USDT, or USDC to purchase the Efinity tokens.
Residence – You can participate in any sale unless you are from US, Canada, or China.
Identity – It needs KYC, so here is identification. Submit your ID proof documents. It can be anything, your driving license, passport, or id proof with your address on it.
Photos – In this step, you have to capture yourself live with the identification proof that you have just submitted.
Security – The risk warning and funding your wallet.
Status – It represents that you have completed the form and shows the status of your purchase. Once they deduct the funds you will now officially get the EFI token as per their release schedule.
You will get your EFI tokens in your account once the sale period ends after the sale completed. EFI tokens release linearly over 9 months starting on or around August 4, 2021. That means you will get the no. of tokens you bought/9 tokens every month.
Watch this video for step by step tutorial in Hindi –
Key Takeaway
The Efinity network token is a good project and the adaption is real. The project is created by the Enjin team which is in the market for about a decade. It is possible that they merge the database for NFT with their existing user base. So, it's going to grow rapidly and the majority of other NFT platforms will die soon. NFT is quite new and several other projects are working with it. So, whatever you do, make sure you understand the risks. It is possible that it platform get hacked and its price turned to around negligible or maybe go to the moon. So, do your own research as well instead of blindly following anyone.
Tagged:
Best ICO right now
buy Efinity from Coinlist
buy efinity token step by step guide
EFI token ICO review
Efinity ico details
Efinity token ICO sale
Efinity token review
Efinity token step by step
how to buy efinity token ico