An IP address stands for Internet protocol address. You can find the IP address of a website using the window's inbuilt ping/nslookup command using the command prompt. With this step by step guide, you will find the IP address of a website in seconds. You can get IPv4 address of that specific website.
Why will you need a website's IP Address?
In most of the cases, you need them to change the windows hosts file so as to redirect the page to specific IP Address. Here is an article explaining how to edit a hosts files in Microsoft Windows 7/8/10.
Learn more about on IP addresses click here.
Finding the IP Address of website using cmd
Open command prompt window
Enter the shortcut WIN+R and type cmd and enter, OR
Search cmd at start search and click enter.
Type ping followed by a space and name of the website whose IP Address you want to figure out.
For example – If you want to know the IP Address of google.com write
ping google.com
and click Enter. You don't need to enter http or https or www in site address. Pinging the website will reply you with the website's IP address. Copy the IP Address and use it wherever you want.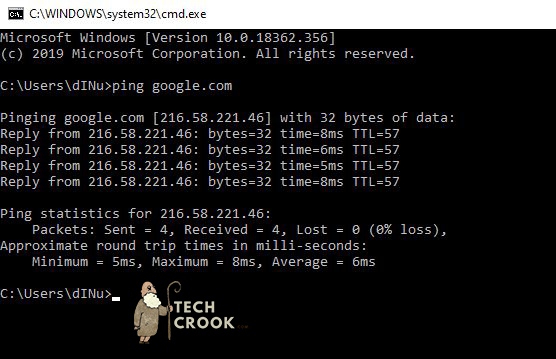 In the above image, you can see how google.com reply with IP Address.
You can also find the IP Address of any website using nslookup command.
Open the command prompt windows same as we did previously
Instead of typing ping, now type nslookup. For example –
nslookup google.com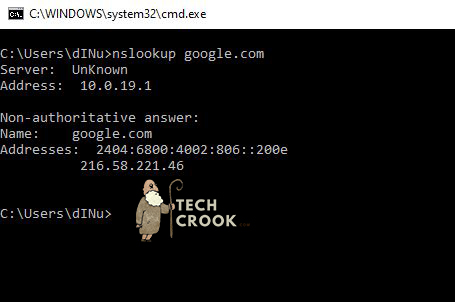 In the above image, you can see how google.com reply with IP Address when we run nslookup in our command prompt.
Don't worry if it didn't work because it works only when the IP address owner has inserted a PTR record in the DNS.
Do you know something interesting? Submit your story here. Want to know something else? Ask for an article here.