Many of us don't know but there is Windows inbuilt functionality with which you can check problems with your hard drive in Windows without opening your PC. In this article, we will check our hard drive for any errors using the Windows command line.
It can be achieved using simple commands through the command line and works with all of the versions of Microsoft Windows 7/8/8.1/10.
Facing 100% disk full issue? – Here is the permanent fix – 3 Fixes for 100% Disk usage in Windows
Here are the steps that you need to follow to check problems with your hard drive in Windows or not in Windows
Just follow these steps –
Step I – Open command prompt/cmd as an admin.
Write cmd in your windows search just like the below image. Right click on command prompt and select Run as an administrator.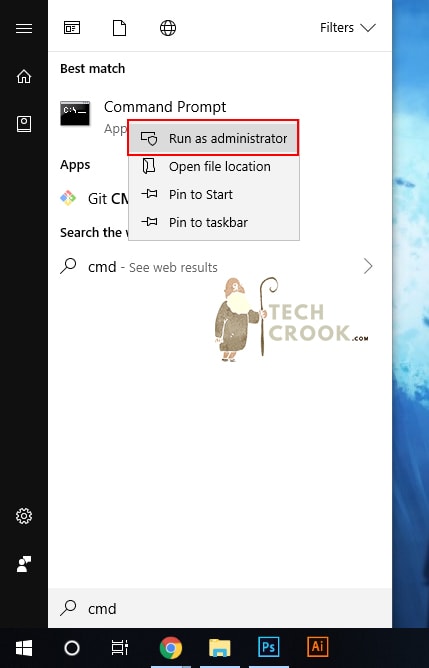 Step II – Now type the below command and click Enter
chkdsk.exe /f /r
Once you click Enter, it will show that currently, the system is in use and message you – Would you like to schedule this volume to be checked the next time the system restarts?
Just enter Y and click Enter.
That's it! Now, the next time you start your system, it will check your hard disk for problems first and then load Windows.
If the error log shows a list of errors or something then you have to reach out to hardware experts and get it checked. Here is an article from Microsoft explaining hardware errors and error sources that you can refer to.
Found this article interesting or helpful? Comment and Share it with your friends. I am very active on Quora and Medium. You can also follow me there for more articles.