Cryptocurrency Exchange – Binance how it started and products offered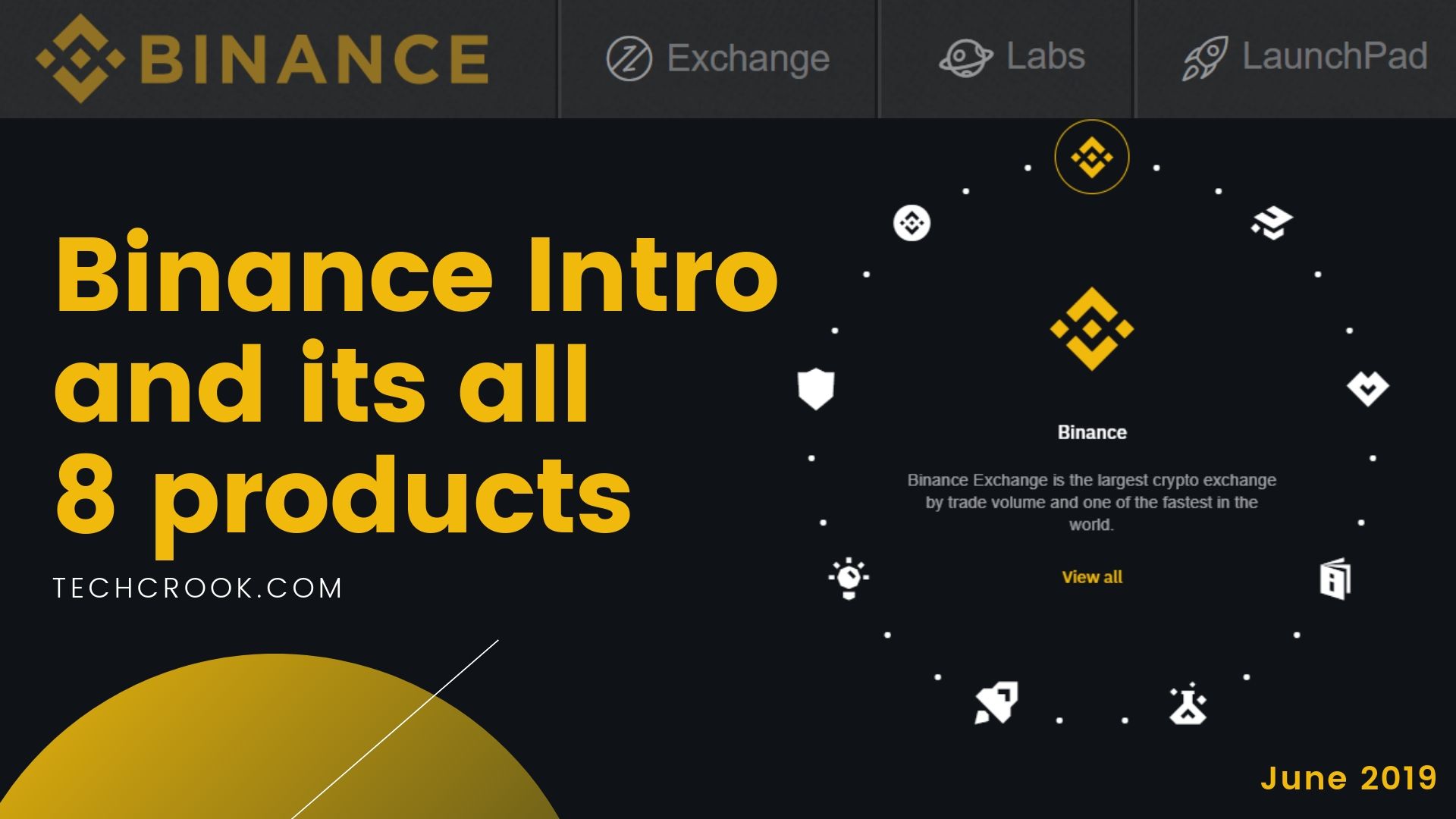 Binance currently offers 8 products. Binance Exchange, Info, Launchpad, Labs, Research, Academy, Charity, TrustWallet, and Binance Jersey. We will discuss about what they are in brief and understand why they are created
Binance Introduction – How it get started?
Binance word comes from Binary + Finance. Binance is a global cryptocurrency exchange started in late 2017 and become #1 cryptocurrency exchange in early 2018 as per its trading volume. Currently, in mid-2019, they are still the biggest cryptocurrency exchange as per trading volume. As per their website, binance deals with $1.2Bn trading volume and performing 1,40,000+ transactions daily.
They have recently, launched the new look of their exchange with a lot of other features. Now, they are supporting, 24×7 instant chat support which people are crying for in earlier days.
No exchanges are good enough to hold back hackers. The hackers always find a way to get out.
On May 7, 2019, the hackers have stolen ~7000 BTC worth $40 Mn using several hacking techniques. They get passed through all the security checks and withdraw them. Though users of Binance didn't lose their single penny as everything is reimbursed by the company itself.
The Journey and Offerings
Binance CEO, Changpeng Zhao, in earlier days built high-frequency trading systems for brokers. In 2013, he joined blockchain.info as in cryptocurrency wallet team. He worked as CTO in OKCoin for a while.
He started Binance in China early and then moved there servers and everything to Japan when China government banned trading on cryptocurrencies in 2017. As of 2018, they become the biggest exchange in the world with the trading volume of $1.2Bn.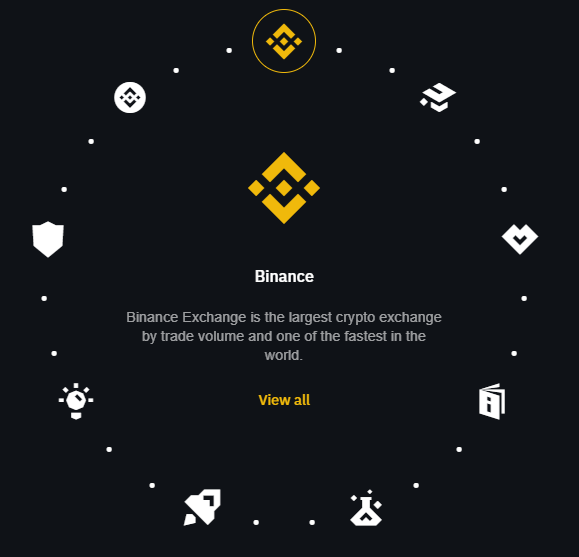 They have expanded a lot lately and created several other sub-platforms to create a whole ecosystem for cryptocurrency traders. Here we will discuss all of the platforms they use.
Binance Exchange –
It all started with an exchange. With this exchange, you can buy more than 150+ coins with Bitcoin. They also partnered with Israel-based company Simplex which let people buy cryptocurrencies directly from Debit (Mastercard and Visa) and credit cards. Currently, the user can only purchase Bitcoin, Litecoin, Ethereum, and Ripple directly from cards. But they can easily exchange it with altcoins using their simple exchange.
Currently, you can trade it with from anywhere in the world. You don't even need to fill the KYC if you are trading lower than 2 BTC. You can register easily on their website.
---
Binance Jersey –
In 2019, they announced Binance Jersey, a totally different entity from Binance.com. This Jersey-based exchange let people buy cryptocurrencies directly from FIAT with Euro and British Pound. Though they are limited to only some countries who are supporting Digital assets like Bitcoin. They will add other countries as well in the upcoming years. You can register here for Binance Jersey to start trading with. Here is the countries that Binance Jersey is supporting currently https://support.binance.je/hc/en-us/articles/360020941052-Supported-Jurisdictions
---
Binance Info –
It is a cryptocurrency information platform provided by Binance. Where a user can learn and understand about any cryptocurrency. They also provide the whole list of cryptocurrencies available with their Volume, Marketcap and circulating supply https://info.binance.com/en/all.
---
Binance Research –
Binance has a special research wing, which provides in-depth analysis and data insights of digital assets and all crypto market by themselves and publishes here for investors. They also provide ratings as per there research to the coins. You can see the ratings of cryptocurrencies here.
---
Binance Academy –
To teach people about cryptocurrency, they had started a new platform Binance academy in which they provide videos describing how blockchain and cryptocurrency works. They provide simple and interactive videos to teach people about cryptocurrencies and tech behind. You can check their website here.
---
Binance Charity –
They recently started Binance Charity platform, a non-profit organization. Their aim is to improve the lives of the 'Bottom Billion' through blockchain technology. With this platform, they create a blockchain-based donation system that makes each transaction flow transparent, accountable, and efficient. They ask for a donation from the users and distribute to the people in need. You can also donate to help, Binance Charity.
We believe that neither the market nor aids alone can help the bottom billion people.

Binance Charity
Binance Labs –
They also work to create a global ecosystem for blockchain by providing direct funding to the upcoming ideas and projects. Binance Labs is a social impact fund and an initiative to incubate, invest, and empower blockchain and cryptocurrency entrepreneurs, projects, and communities.
They invest in public blockchains, decentralized exchanges, wallet & payments, stable digital currencies, ATS/ Security token platforms, and dApps.
Some of funded project are Oasislabs, Cred, BTT etc.
---
Bitcoin Launchpad –
Binance Launchpad are for those people who already have their product or coin ready and wants to launch it. The user's have to submit an application form, with which the Binance team will analyse and later decide whether to launch that coin or not.
They have started with GTO (Gifto) and then launched Bread, BTT(BitTorrent), FET(Fetch), MATIC, CELR(CELR Network), and ONE(Harmony).
---
Binance TrustWallet –
Recently, they also bought trustwallet, an ethereum wallet, which works with any ERC20, ERC223, and ERC721 tokens.
It also supports Ethereum Classic, Callisto, BNB, Go, VET, XRP, XLM, and several others. You can access all the 20,000 tokens created on Ethereum wallet from here. You can find it here.
---