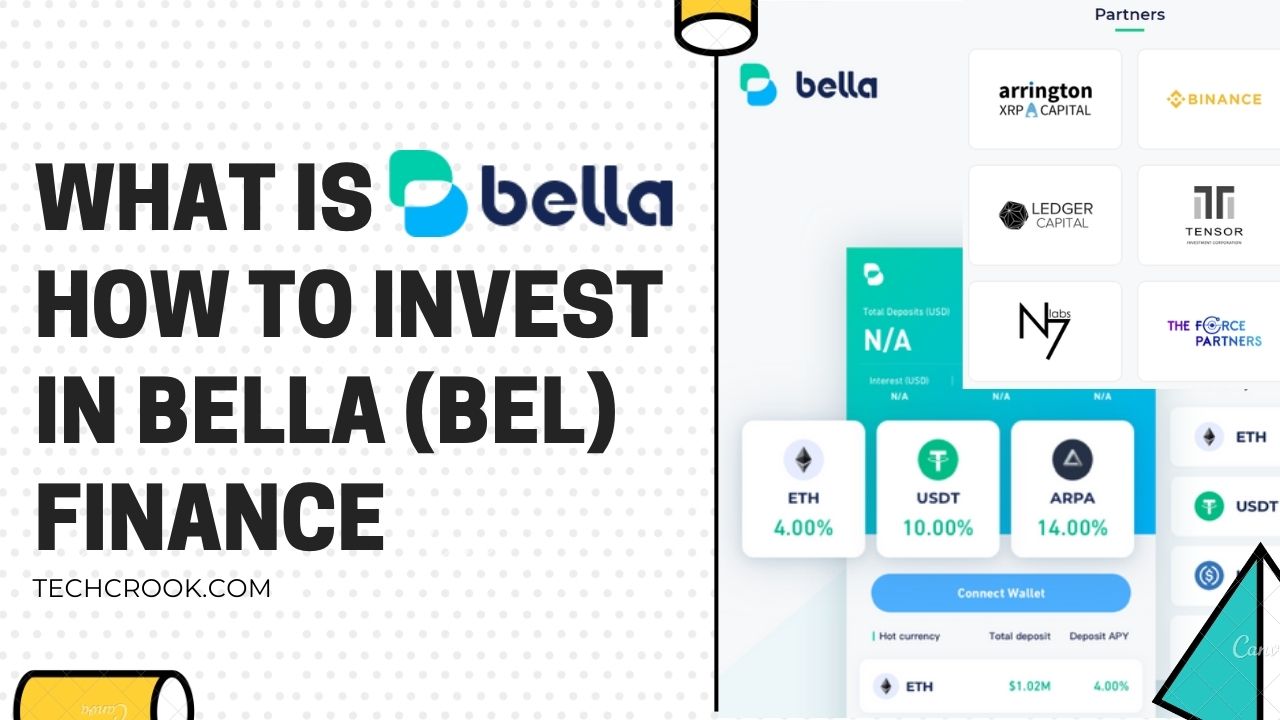 As we all know, Bella Finance is going to be listed on Binance. Earlier September 2020, Binance announced that the user can yield BEL tokens by staking BNB, ARPA, and BUSD. This staking event will go till the end of September and the token will get listed over the Binance exchange on 15th September. Due to this, we have seen the BNB price is currently over the moon and keep going.
We can expect a high surge in BEL token price once trading is available on Binance. Though before that you can buy BEL token from the Hotbit exchange. Or you can register with this link to get a 10% instant rebate on Hotbit trading fees on every trade.
What is Bella Finance?
Bella Protocol is a cryptocurrency created by the ARPA team with a motto of "One-Click Simple Banking". Bella is a hybrid finance ecosystem which is both DeFi and CeFi. Audited by PeckShield, who is behind EOS and Huobi audits.
As per their website:
Current DeFi products are blocking incoming users due to high gas fee, turtle speed, and poor user experience. Bella DeFi suite allows users to simply deposit and enjoy high yield from sophisticated arbitrage strategies, either on-chain or via our custodian service. With elegant 1-click design, you can say goodbye to bouncing between protocols to farm for the best yield, and just sit back to watch your asset grow.

Bella Protocol | bella.fi
Why Bella Finance?
We have heard about both DeFi and CeFi platforms. Bella is hybrid finance which provides both DeFi and CeFi. Will get launched with yield farming strategies via smart contracts as well as with custodian services for new users. It will also show all on-chain activities to the users for more transparency.
Another issue with the current market is the high gas fees that current wallets charge you due to high congestion in networks like Ethereum. We have seen that we get charged double to what we are sending sometimes which is quite horrible. Once I was transferring 3 ETH with my MetaMask wallet and they were charging me 0.44ETH.
At the time of launch, the gas fees is 0% to all the users. Although, they will charge it later on as per the tokens users deposit and as always the BEL token holder will get exclusive discounts.
Experienced team behind the bella finance makes it a more lucrative investment and gives a strong foundation.
Main Features of Bella Finance?
At the time of launch the Bella protocol come will four major features:
What is Bella 1-Click – This section will include all the popular DeFi products for yielding which includes minimum/zero gas fees (for some time in start). The user can enjoy high yield with automated and more sophisticated strategies.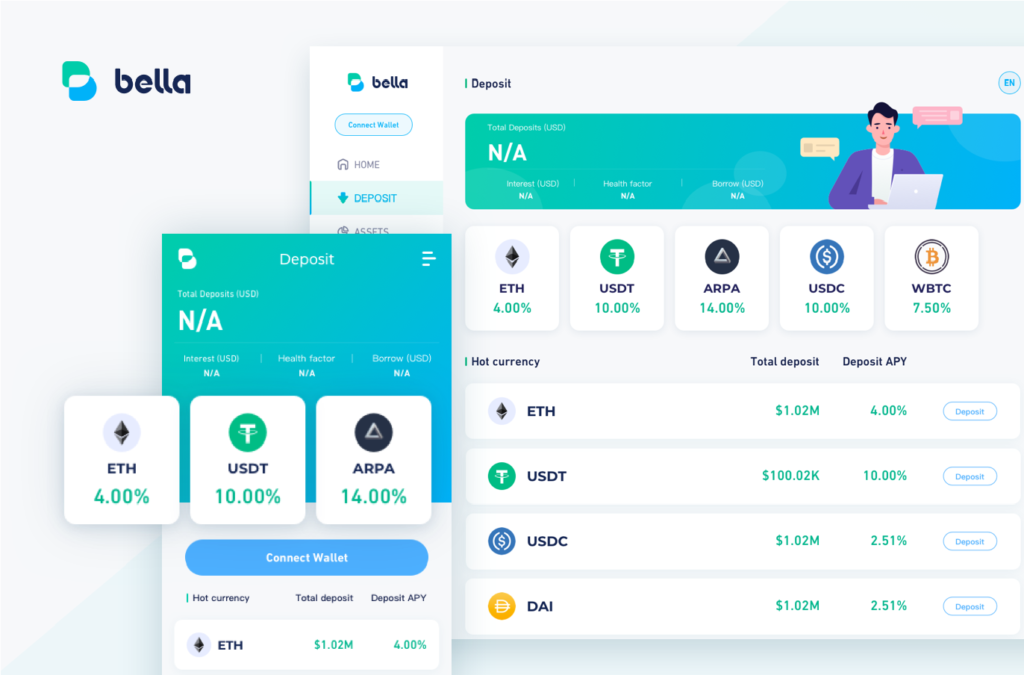 What is Bella Lending – Highly flexible and decentralized market. Easy to deploy liquidity mining, affiliate structure, and just like Pool-X by Kucoin(POL) and Huobi(HPT) have their own pool token.
Bella Flex Saving – Just like Binance, Huobi, and Kucoin it will launch its own flex saving structure with a smart Robo-advisor. This will provide the highest yield for all the stable coins like USDT, DAI including some interesting other crypto projects.
For more details on project you can visit their official site here.
Where to buy BEL tokens?
Binance is currently let their users stake to earn BEL tokens. The staking was started on 09/09/2020 which will stay for the next 30 days. Currently, they are providing 166,666.6667 BEL tokens every day for all the users staking BUSD, ARPA, and BNB. You can buy it from Binance starting from 15th September 2020.
Though, you can buy BEL tokens from the Hotbit Exchange too. You can also use this link to register and get 10% in fee rebates on every trade. As it doesn't need KYC you can trade without any delay.
Hotbit had already listed around 70+ DeFi coins which later get listed over other exchanges and multiplied our investments over time. Though, as it lists each and every coin, do your own research before investing in any new coins.
Conclusion
Bella protocol can be a good investment because of a great team behind the project. We can expect a long run with this CeFi and DeFi combined platform which is partnered by Binance and Force Protocol. As of now, you can buy BEL token on Hotbit exchange or stake your BNB, BUSD or ARPA tokens on Binance to earn BEL coins.
Here is a video tutorial in Hindi to know more about How to Register, Trade, and Deposit on Hotbit – https://www.youtube.com/watch?v=jFOW2tUZFPM