Unique and Interesting Windows features that you never thought exist – Part I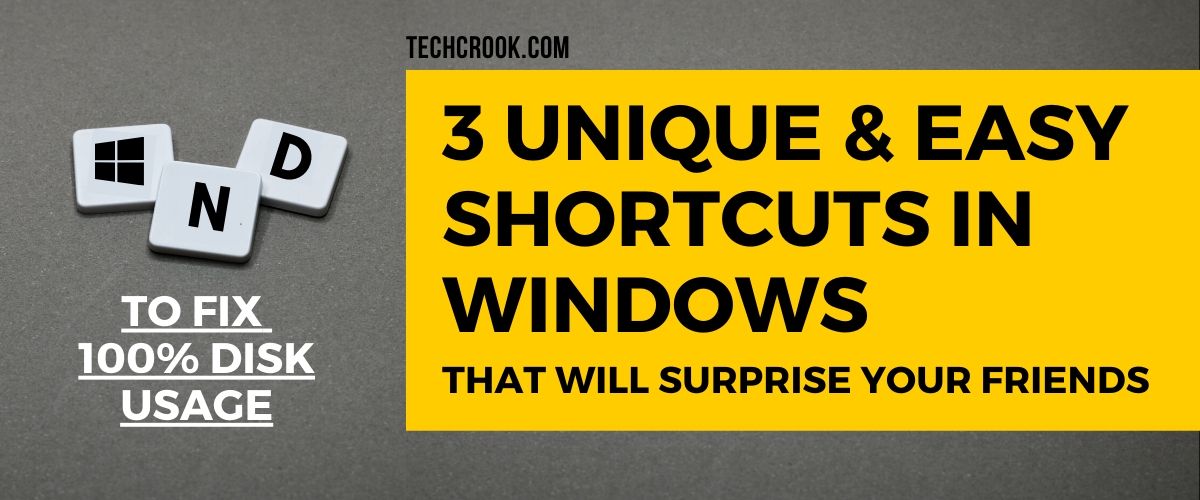 In this Fun with Windows section, we have added a new series. 3 Tricks/Shortcuts that you never thought existed in Windows. In this series, we write two articles per month with 3 unique shortcuts or tricks each that you can use in Windows and show it off to others.
We have crool way to do everything you want to do for our crool audience. Don't worry that crool is not a term, that's crook + cool combo.
You can suggest us some amazing tricks that you have figured out in Windows from here and you will get a shoutout from us. Or you can request us for some specific article here.
Window Wobble to minimize tasks
Scenario – You have a lot of windows open while you are working on a single thing. You want to minimize all of them at once but in a cool way.
What you are doing now – You may be either minimizing each one individually. Or maybe currently you are doing WIN + D and then opening the specific app you are working on from the taskbar.
The Crool way – How about wobbling the specific app for 3 seconds you are working on. That crazy isn't it, maybe you are thinking why haven't you tried that yet? Yes, you are not crazy, nobody did until they know what it will do. It's just like drinking a bat soup.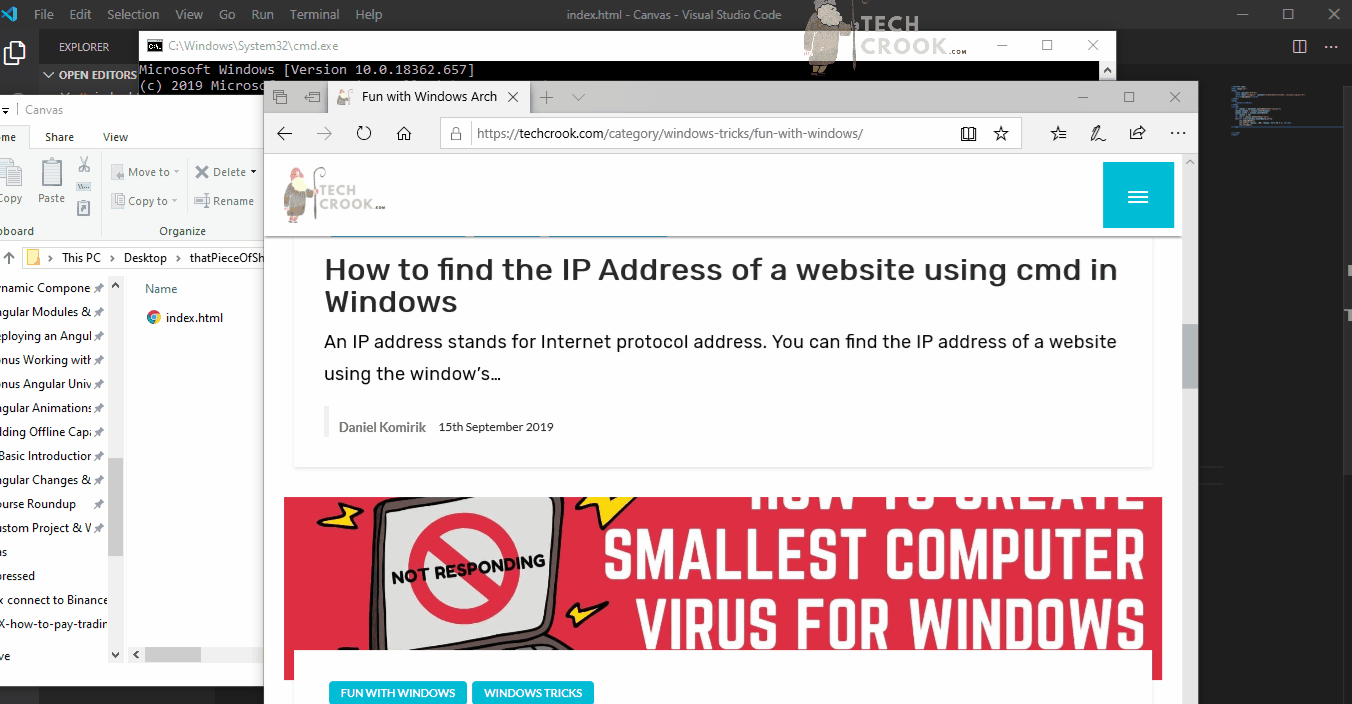 So, move the app like crazy and everything else will minimize automatically and look the kid beside you who is still registering what you just did.
---
Super kill tasks that are pain in a**
Scenario – System stopped working? Don't know what to do when Windows shows you a black screen and even Task Manager is opening? Are you restarting your Windows every time your PC stopped working? Here is a crool solution that can help you if you have Windows 10.
Are you facing Disk usage 100% often. Here is a tutorial to fix that works for Windows 7/8/10.
What you are doing now – Calling Task Manager for help. Maybe now the task manager is a pain in the arse too. Now, the task manager stopped responding, worse than the Game Of Throne ending, we feel you.
The Crool Way – Click CTRL + WIN + D. Think about what just happened. Where are you? You are in a parallel universe, you can call it parallel workspace. Now click on Task View from the taskbar and click on the previous desktop, if it's your first time it will be Desktop 1. Close the apps from there. It will instantly kill the apps that are giving you a hard time.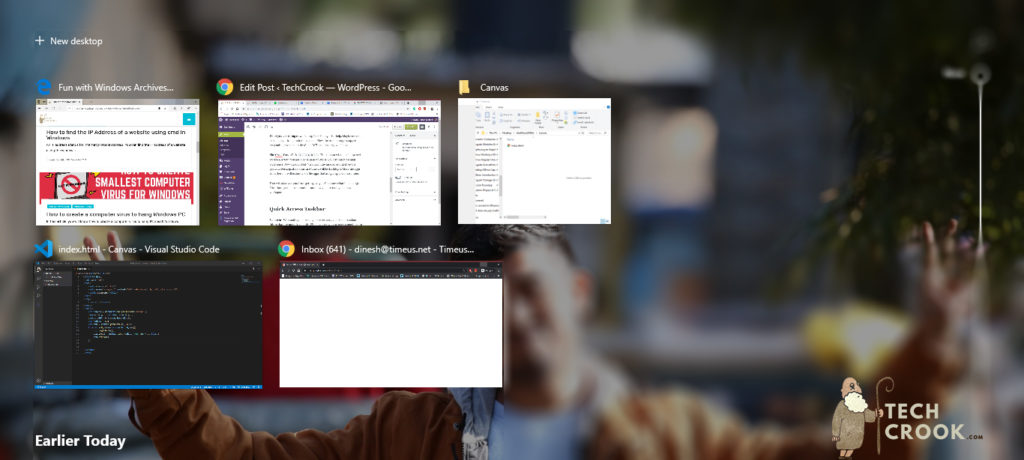 That will also save you from getting caught. You know what I mean, right. Click those golden combinations and now you are totally in a new workspace.
Now use three fingers, (naah not there) if you are using a laptop use three fingers from top to bottom on your touchpad and it will show all the desktops open. Now, click on your previous workspace and kill the tasks that are killing you.
---
Quick Access Taskbar
Scenario – We usually pin our daily use necessary apps in our taskbar things that use more frequently. Whenever we want to open something up we click on any of them and it opens up. As easy as that. But there is another crool that you can use to access the apps on this taskbar.
The crool way – You can use WIN + Number of app in taskbar to open that specific app. The easiest way to use is to move to desktop with WIN + D shortcut and click the combo for whatever you want to open from the taskbar.
For example – If Google chrome is at number 1 in sequence then you have to use WIN + 3 to start Photoshop.
We will share more of features and tricks with you, so get us a bookmark and don't forget to subscribe to us.